Determining liability: Who is responsible after death at a vacation rental?
DAVENPORT, Fla. - A 19-year-old was shot dead and a 17-year-old and 21-year-old were both injured at an illegal house party held at a vacation home rental in Polk County over the weekend.
So who involved with the vacation home might be liable in a situation like this? The homeowner? The company that rents the property? The renter? FOX 35 News posed that question to Charles Brady, an attorney who focused on vacation rentals.
"As long as your contract says you're not liable for it, you have an argument in court. But you never know what a judge is going to do," explained Brady.
Brady said what often determines these cases is what the rules are for the renters. Bridgett Friedman, an attorney specializing in Real Estate, agreed. "Whoever owns the property, if they end up getting sued, their defense is going to be, 'You violated the contract, and if you hadn't violated the contract, I wouldn't be in trouble right now."
"It's becoming a growing issue in a lot of areas, including Orlando," said Brady. "More people are coming in and throwing these house parties."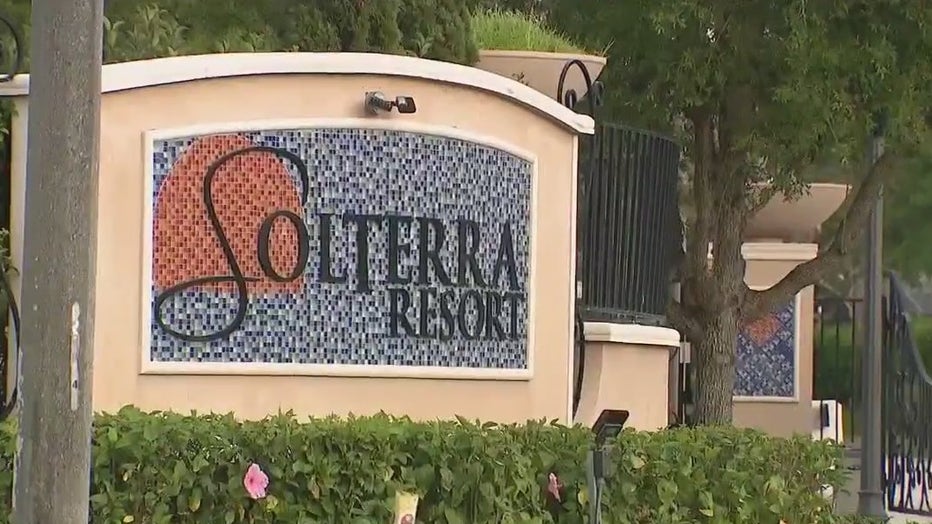 As they become more popular, they're bringing more problems. 
It's been less than a year since a 29-year-old was shot and killed in an Airbnb the Polk County Sheriff's Office said he and others were using as a drug house. A 27-year-old was killed in a crash just this past January after someone took off from a house party held in the same neighborhood as this weekend's shooting. 
Lindsey Collins lives across the street from Solterra and remembers that crash. She said that the neighborhood has a number of problems. "There's a lot of street racers back and forth. Lots of sirens. Lots of traffic, just from that neighborhood."
FOX 35 reviewed the terms and conditions for vacation rentals in the Solterra Resort. They state the renter must be 25 years or older, must provide a list of names of every guest who will be staying on the property, and that the vacation rentals cannot be used for large group gatherings.
There's only one entrance to the neighborhood, and a guard at the gate checks everyone in, but that wasn't enough to stop crime there. 
There is a bill in the works that would allow the Department of Business and Professional Regulation to suspend vacation rental licenses. It also changes advertising rules for vacation rentals, but Collins at least says she wants more than that: she wants extra security.
"We've lived here for a long time, it's an established neighborhood. That is an issue because it's vacationers only. When it gets to be busy season – meaning Spring Break, which we're about to be in – it gets pretty bad."