Disturbance east of Bermuda could become tropical depression by weekend, forecasters say
ORLANDO, Fla. - An area of low pressure in the eastern Atlantic Ocean is expected to strengthen in a day or so, several hundred miles to the east-northeast of Bermuda, according to the National Hurricane Center (NHC) in Miami.
"Environmental conditions are expected to be marginally conducive for development, and the system could become a subtropical or tropical depression during the next few days while it moves generally eastward," forecasters with the NHC said Monday.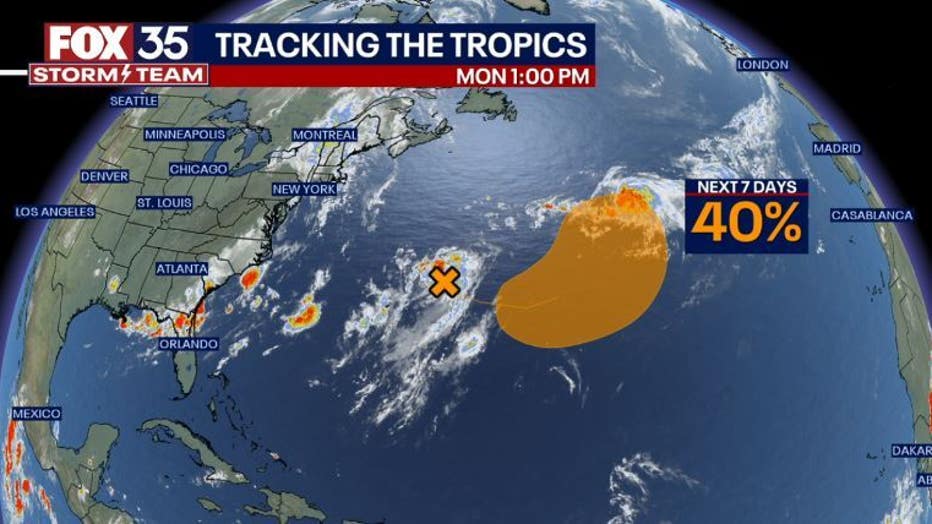 Over the next seven days, there is a 40% chance that this system will become better organized, but it should begin to take a turn north and east as we approach the weekend, bringing the system over cooler waters, and stifling further development.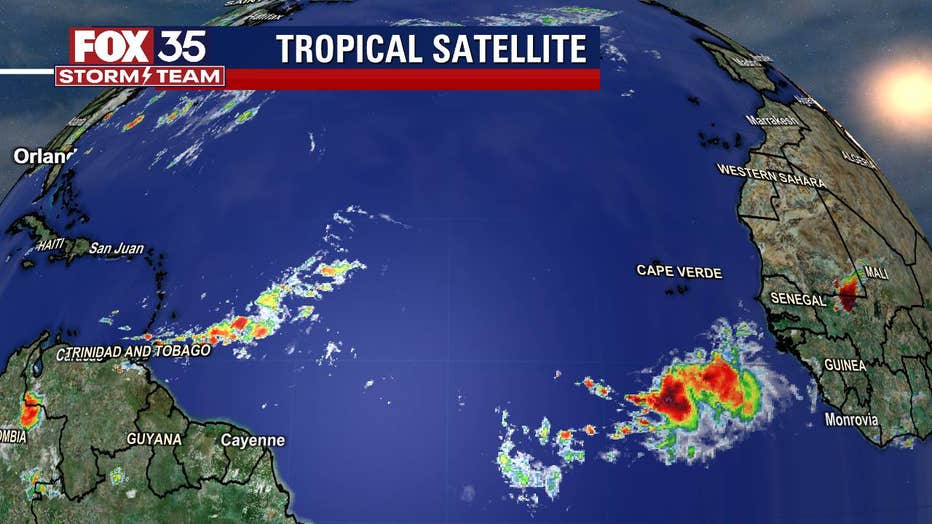 Another tropical wave is located between the western coast of Africa and the Cabo Verde Islands. However, this system will likely be impacted by another outbreak of Saharan Dust which is also occurring off the coast of Africa and will spread westward over the next several days.