Drag queens, allies to protest outside Florida Capitol Building Tuesday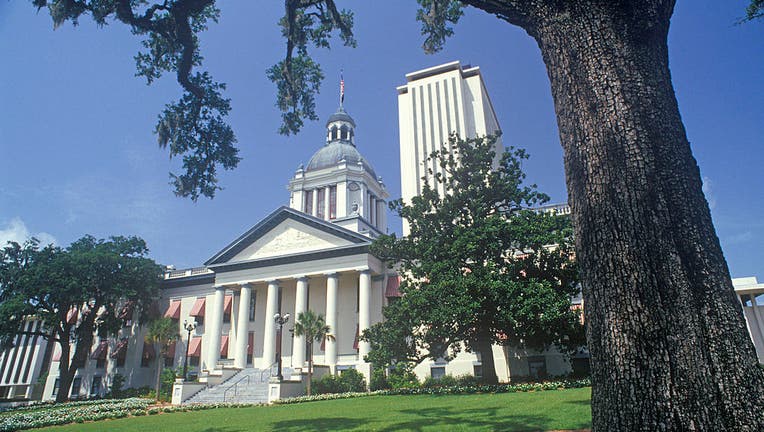 article
ORLANDO, Fla. - Several hundred drag queens and their allies will be protesting outside the Florida capitol Tuesday against anti-drag bills and any possible future anti-LGBTQ legislation.
"I've been doing this for over 30 years, and, literally, drag saved my life," "RuPaul's Drag Race" star Latrice Royale said Monday via Zoom. "I don't know what I would be doing without it."
The Florida native will be one of the guest speakers at the rally, which is expected to draw drag queens and their supporters from all over the state.
"What we're not going to do is accept and tolerate the bigotry and hatred and the narrative that they're trying to sell because the last thing that we do as drag queens is want to harm children," Royale said.
The so-called Protection of Children bill they're opposing goes after the licenses of hotels and restaurants that allow children to attend what it calls "an adult live performance." It doesn't specifically call out drag, but advocates say, it was written to target drag queens and their shows.
Some restaurants that host drag brunch or bingo events are already feeling the heat, and it's affecting the queens' pockets.
"They're already saying, 'We're scared about this legislation that's coming. We don't want to put our business or our license at risk,' so [drag queens are] losing a lot of their ability to work," Jeff Prystajko, who's helping coordinate Tuesday's efforts, said.
State Rep. Randy Fine, a Republican representing part of Brevard County, sponsored the House version of the bill and welcomes the crowd.
"I'm glad they're going to come. There won't be any children to perform for, so it might be a little disappointing, but they're Floridians and they have every right to come," he said.
But there's no point, he says, as the legislation is awaiting a signature from Gov. Ron DeSantis. He questions why there's opposition to the bill since it doesn't target drag shows for adults and is only meant to keep kids away.
"If my bill said drag shows can't exist, I'd understand why people would oppose it. I'd never sponsor that bill. I'd never run that bill, but I'd understand. But this bill only affects kids," Fine said.
Advocates argue it has nothing to do with kids.
"We're not out of this, and I feel like we have to push back and really keep our heads strong about where we want to be," Royale said.
If Gov. DeSantis signs the bill into law, which he's expected to do, it will go into effect immediately.