Police in Florida investigating alleged hate crime after pride flag vandalized
EUSTIS, Fla. - A Florida woman says someone came onto her property and vandalized her pride flag. 
Eustis Police are investigating the incident as a hate crime, saying they have zero tolerance for it, but right now, investigators say they have no video of the suspect, or witnesses.
"I think this flag mostly represents love, or the absence of hate, inclusiveness," said Melany Cruz, while standing in front of her now-vandalized flag in front of her house.
A Navy veteran, Cruz moved to Eustis with her partner and children a few weeks ago to be closer to family.
One of the first things she did was hand her LGBTQ+ pride flag.
A few days ago, she noticed one word drawn over it in what looks like black sharpie, "No."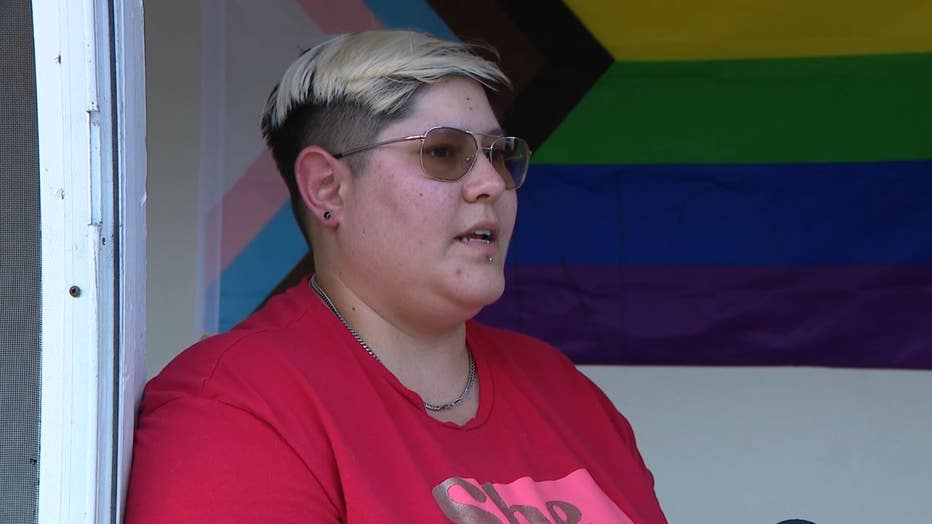 "We did think it was going to be a safer place here from where we came from, so that kind of shifted our ideas towards that," Cruz said. "It was a concern of like safety."
Eustis police chief Craig Capri says everyone deserves to feel safe, and he wanted to make his stance known Tuesday.
On top of the vandalism, the suspect had to walk into the screened front porch to do it.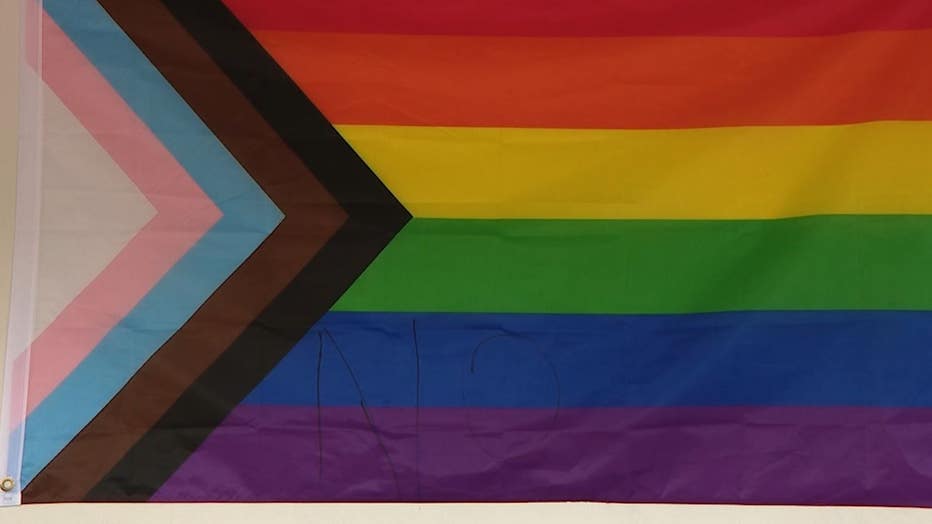 "You cannot do this type of stuff," Capri said. "If you're sick enough to believe in that stuff, if you're demented enough, it's not your right to go there on someone else's property and express your feelings."
While police search for the suspect, Cruz has put in new cameras and changed her locks.
But she also plans to put up even more pride flags in front of her house.
"There's always going to be hate," Cruz said. "But at least in this house there isn't."
Police say they will offer a reward for leads in this case.