Experts weigh in on Larry Nassar's stabbing inside federal prison: 'I predicted this about a year ago'
WILDWOOD, Fla. - In the aftermath of disgraced sports doctor Larry Nassar's stabbing inside a federal prison in Florida, some experts believe the attack was only a matter of time.
Larry Levine is the Founder of Wall Street Prison Consultants, an organization designed to help people navigate life after an arrest. Nassar is a convicted child molester, which Levine said puts a target on his back. 
"I predicted this about a year ago, it wouldn't be long before somebody tried to take this guy out," he said. 
He believes the attack will result in him being transferred to another facility.
Nassar was stabbed a total of ten times according to a local prison employees union. Twice in the neck, twice in the back, and six times in the chest. He is in stable condition after suffering a collapsed lung. It's unclear when he will be released from the hospital. He is serving his time at Federal Correction Coleman Complex in Wildwood, Florida.
Reports: Larry Nassar stabbed in prison; here's what life is possibly like inside Coleman II federal facility
Nassar was transferred to FCC-C after he was assaulted in a facility in Oklahoma City. Prison administration wouldn't comment on the status of the investigation, but said the FBI is involved. At this time a motive for the attack has not been revealed.
"Maybe Nassar got sideways with another inmate. Maybe he owed money for gambling debts. Maybe it's a contract hit," he said. This kind of stuff happens."
Peyton Perry, legislative coordinator for Local 506, said staffing shortages played a role in the safety lapse. She and her team have been advocating for better conditions for the employees. Recently, many workers have been mandated to work overtime shifts. Perry said the two officers who were overlooking Nassar were either starting or finishing a double shift. The vacancies, she said, put not only the people inside the prison at risk but the surrounding community as well.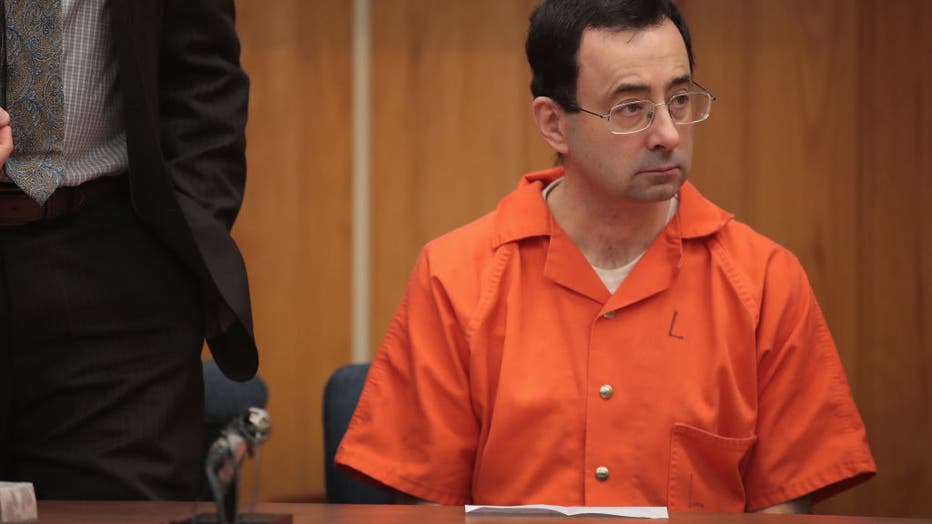 FILE: Larry Nassar sits in court listening to statements before being sentenced by Judge Janice Cunningham for three counts of criminal sexual assault in Eaton County Circuit Court on February 5, 2018 in Charlotte, Michigan. Nassar has been accused o
Perry said the extra workload wears the officers thin. 
"They're tired. They're exhausted. You know, they work 16 hours," she said. "It's a not good situation." 
She claims instances of violence would lower if there were more positions filled. It's unclear if staffing officially played a role in Nassar's attack. The findings and status of the investigation have not been made available to the public.
FCC-C administration released the following statement on the issue of staffing:
"The Bureau of Prisons (BOP) takes seriously our duty to protect the individuals entrusted in our custody, as well as maintain the safety of correctional staff and the community. We make every effort to ensure the physical safety of individuals confined to our facilities through a controlled environment that is secure and humane.  As we continue to pivot out of a years-long pandemic, there are still challenges to confront and opportunities to improve our agency, protect the lives of those who work for us, and ensure the wellbeing of those entrusted to our custody.      
"Staffing at the Federal Correctional Complex (FCC) Coleman remains a top priority. FCC Coleman is currently staffed at approximately ​89.5%, and it remains imperative that we increase our staffing levels.  FCC Coleman is actively recruiting to hire various positions including Correctional Officers and is also utilizing various retention incentives to retain our current employees.   
"Again, maintaining fully staffed institutions is a key priority for the BOP as it affects the safety and security of our institutions, the wellness of our employees, and the wellbeing of those in our custody."
Stay with FOX 35 News for updates.