Family comes to resolution with cemetery after told to remove decorations at son's grave
A grieving family has some resolution after they were told to remove all the decorations from their son's grave.
After FOX 35's original story aired, state investigators got involved to help find a solution.
"It was just fresh again," said Deanna Miner, who lost her son Nick when he was hit by a car last year.  "So many emotions for us, for other families just worrying about if we were going to have to take everything down."
In early June, people with loved ones in the cemetery were told decorations broke the rules.
"Everybody grieves differently," said Derek Miner, Nick's father. "Everybody has different religions, and we should respect that and let everyone grieve in their own ways."
In a compromise with the cemetery, the Miners said they will have to move some things, but for the most part, they can keep the decorations they had.
They say they agreed to take the plots on either side to make sure nothing is spilling over onto anyone else's plot.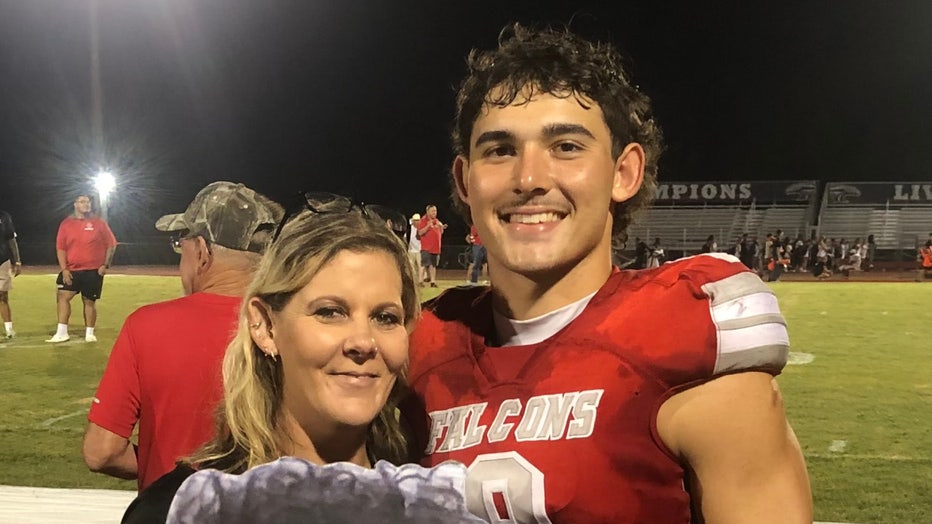 Family photo submitted to FOX 35.
The Miners say they were asked to move their bench back and remove anything that can be blown away by the wind.
They told FOX 35 they had a very amicable meeting with the cemetery and a state investigator from the State CFO's office.
"It went very well," Deanna Miner said. "I'm glad that they took the time to sit with us as well as the state."
"There's probably a lot more people that deal with this all the time, and I'm really grateful and blessed that the state got involved, and from the investigator, he said it could potentially change a law to help protect those families," Derek Miner said.
The family is relieved they can keep things like rocks with written messages from friends and family.
They say they got the idea from other plots already at the same cemetery.
"I'm glad that my wife gets to come here every day and tend to our son like she wants to and that's really what's the most important thing for us," Derek Miner said.