Family of Ajike 'AJ' Owens speaks out after neighbor charged with manslaughter, not murder
OCALA, Fla. - The family of Ajike "AJ" Owens said they were "deeply disappointed" in the charges the state filed Monday against Susan Lorincz in the shooting death of her Ocala neighbor, according to a statement from the family's attorney. 
The state attorney announced Monday that Lorincz would be charged with one count of manslaughter and one count of assault after allegedly firing a shot through her front door following a reported dispute with Owens' children on June 2. 
State Attorney William Gladson did not file a second-degree murder charge, despite a push from Owens' family to upgrade the heaviest charge. She was originally arrested by the Marion County Sheriff's Office on charges of manslaughter with a firearm, culpable negligence, battery, and assault, deputies said. Lorincz remains at the Marion County Jail – she was granted a $154,000 bond, but told the judge she only had $1,700 to post. 
"We are deeply disappointed by this decision. All the evidence unequivocally supports the elevation of this charge to second-degree murder. We firmly believe that justice demands nothing less," said attorney Anthony Thomas. "The failure of the prosecutor to charge Susan with what truly reflected her wanton, reckless behavior undermines our ability to even get real accountability. Nevertheless, our resolve remains unwavering, and we will continue to fight." 
Owens' mother Pamela Dias said her family is "devastated" by the news. 
"How do I explain to AJ's children, my young grand babies, that the loss of their mother's life is still not being taken seriously?" she said. "Only a living, breathing AJ would be true justice, and today's charge could not be further from that." 
Attorney and civil rights activist Ben Crump also weighed in. 
"The family will continue to not only advocate for accountability in all forms, but they also will continue to say her name so that Florida officials remember this tragic loss of life," he said. "There is still much that needs to be done to make Florida a place where Black women and children feel safe and protected." 
Why Susan Lorincz wasn't charged with murder
State Attorney William Gladson released a statement Monday explaining why Lorincz wasn't charged with second-degree murder. 
Sworn testimony from Owens' children pointed to the absence of necessary elements of the charges not filed, the state attorney said. The skate Lorincz allegedly threw did not strike the child, a necessary element of the battery charge. Another child said he was not in fear, a required element of assault.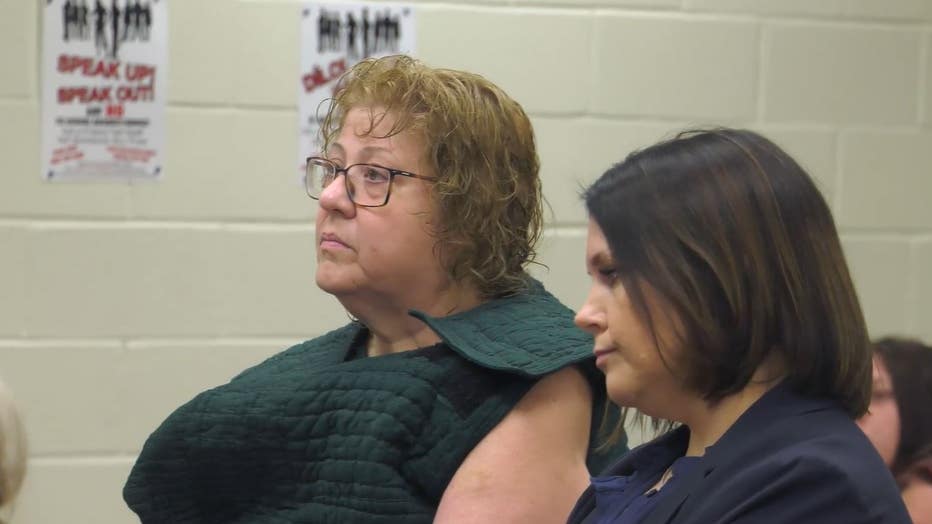 Susan Lorincz, the Florida woman accused of shooting and killing her neighbor, Ajike "AJ" Owens, made her first court appearance in Marion County Thursday morning. 
"Accordingly, the legal requirements to establish the crimes of battery and assault cannot be met and those charges cannot be filed," the state attorney said in the release. "The crime of misdemeanor culpable negligence was not filed because there is no evidence to establish that the defendant knew the child was with his mother when she shot the victim in this case."
The state said there is "insufficient evidence" to prove the woman had a "depraved mind," a required element of second degree murder. 
"Depraved mind requires evidence of hatred, spite, ill will or evil intent toward the victim at the time of the killing," the state attorney said. "Given the facts in this case, aiming a firearm at the door, and pulling the trigger is legally insufficient to prove depraved mind."
LATEST AJIKE 'AJ' OWENS NEWS: 
'My obligation is to follow the law'
The state attorney explained he simply followed the law in this case. 
"My obligation as State Attorney is to follow the law in each case that I prosecute," Gladson said. "I did so in this case, and while some may not agree with that decision, I can assure you that the decision was thoughtful and made without consideration of any factors other than the specific facts of this terrible crime. Simply stated, my obligation is to follow the law.
"Understandably, emotions run high, particularly with senseless, violent crimes. However, I cannot allow any decision to be influenced by public sentiment, angry phone calls, or further threats of violence, as I have received in this case. To allow that to happen would also be improper and a violation of my oath as a prosecutor and as a lawyer."
Gladson said he consulted with Owens' family and their attorney before announcing Lorincz's criminal charges. 
"My office will do all it can to seek justice for Ms. Owens and her family," he said.