FEMA housing aid ends, other organizations stepping up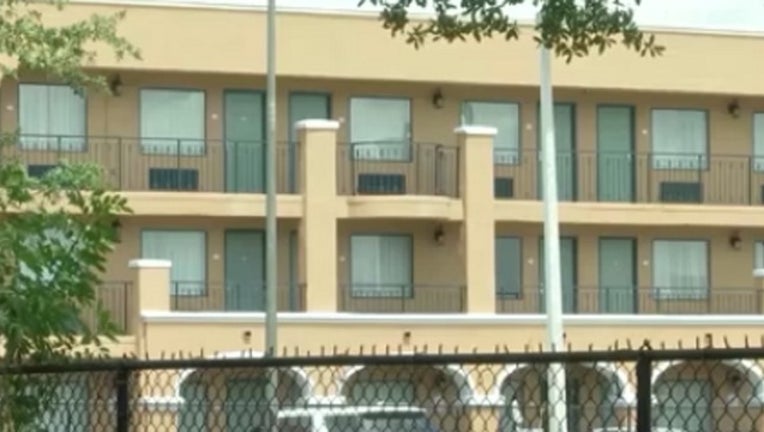 article
ORANGE COUNTY, Fla. (WOFL FOX 35) - The FEMA housing aid for displaced families from Hurricane Maria ran out on Thursday. 
Now, other local organizations are stepping up to help pay the rent. 
Maria Riviera Martinez, 69, and Carmelo Armena Torres, 75, celebrate their 48th wedding anniversary in Central Florida. 
For 47 years of their marriage they called Puerto Rico home. 
"Today, they don't know where to go," translator Maribel Gomez Cordero said on behalf of Torres. 
When Hurricane Maria hit home they lost everything. 
"He doesn't have the money to fix it," Cordero said. 
Fleeing to Central Florida, FEMA put them up in hotels and his wife transferred all of her medical treatment. 
They're just one of the 43 in the office of the Hispanic Federation on Friday morning struggling to find and pay for housing. 
"The 43 families that are left are the most vulnerable," said Betsy Franceschini, the senior director for the Florida Hispanic Federation. 
"They are elderly. Some of them are ill. Some are just receiving social security. They have single mothers with small children, so those are the ones that have the most difficulty."
Now that the FEMA aid has come to an end, the Hispanic Federation and other programs are continuing to step up. 
One by one, an envelope was handed out. It's just enough money to keep them afloat for one more month. 
"I know there's a perception that they're coming here to live off of the government," Franceschini said. "That is not true. They want to stay. They want to work. They're willing to take the English classes and do whatever it takes."
It's a short-term fix for what they hope will turn into a long-term solution. 
"They have been crying," Cordero said. "Not knowing what's going to be happening is scary."