1 killed, 9 injured in deadly 5-vehicle crash in Marion County involving special needs bus
LAKE MARY, Fla. - One person has died following a crash involving a bus that was transporting special needs children across Marion County, according to officials.
Marion County Fire Rescue (MCFR) responded to the wreck at U.S. Highway 441 and Sunset Harbor Rd. in Summerfield on Tuesday afternoon. MCFR said one of their crews was heading back to the station from a different call when they came upon the scene three minutes after it happened. 
"Immediately, coming to the scene and seeing the chaos that was ensuing – he called for additional resources," said spokesman James Lucas.
In total, five vehicles were said to be involved. According to Fire Rescue, nine people were taken to a nearby hospital for treatment, including six children – four of whom require special needs transportation.  Officials say one adult on the bus was killed, and two others were left with critical injuries. They said the six kids on board looked OK, but they were taken to the hospital as a precaution.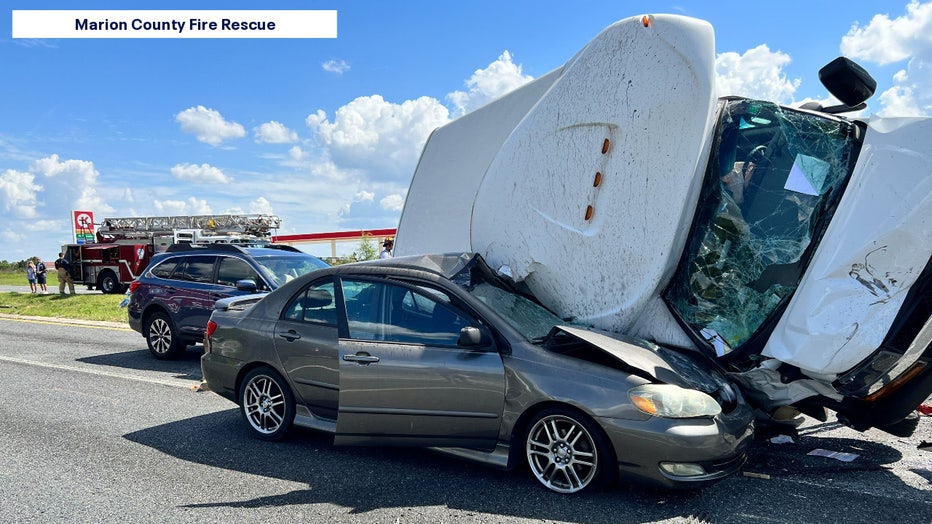 "We didn't see any outward injuries. They were seat belted in, and they were secured inside the bus very well," Lucas explained.
Deputies with the Marion County Sheriff's Office assisted with the redirecting of traffic as several lanes were closed on both roadways for an extended period.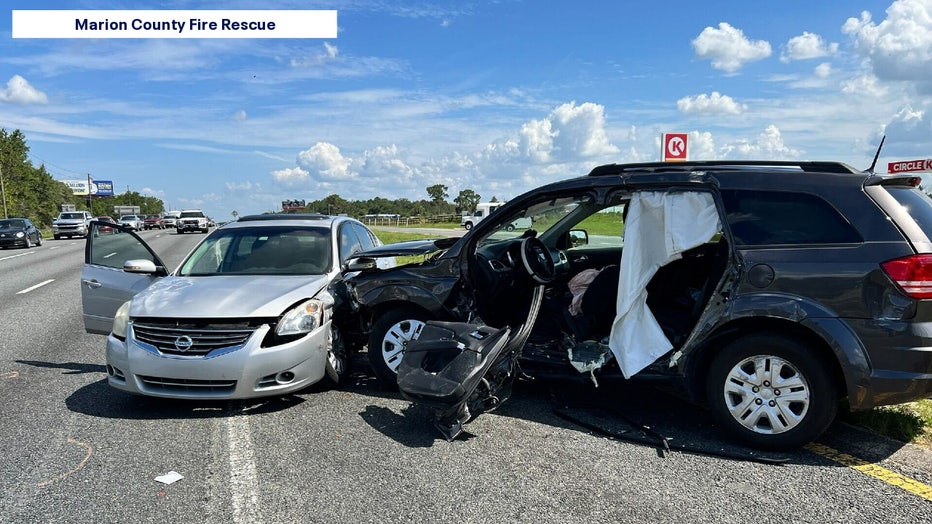 The Florida Highway Patrol (FHP) is investigating the crash. Troopers blocked off the intersection for hours as they worked to figure out how the crash happened. FHP said the bus was heading south and another car was going east. The two collided in the intersection and spun off -- causing additional crashes.
"We're still very, very early in the investigation. My understanding is there might be a possibility of one of the vehicles ran a red light," said FHP Lt. Patrick Riordan.
FHP said they don't know who is at fault yet. They will be doing a thorough investigation that could take months.