FHP sends message: No ticket quotas allowed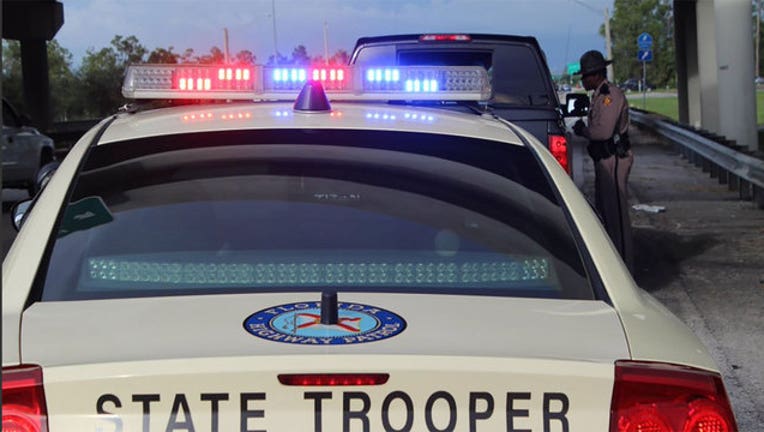 article
TALLAHASSEE, Fla. (NSF) - A prohibition on ticket quotas will become part of training for supervisors and higher-ups in the Florida Highway Patrol, a top highway-safety official told Gov. Rick Scott and the state Cabinet on Wednesday.
Terry Rhodes, executive director of the Florida Department of Highway Safety and Motor Vehicles, said the move is part a response to a report that Maj. Mark Welch of the patrol's Troop H in Tallahassee had sent an email to troopers requesting "two citations each hour."
"You have my commitment here today that no quotas will be tolerated within the Florida Highway Patrol," said Rhodes, whose department includes the patrol.
Attorney General Pam Bondi said she was "troubled" by Welch's directive, which she called "a stupid statement."
"One misplaced, reckless statement like that can give everyone a bad name," Bondi said. "Thank you for clarifying something that is a given. It's illegal to have quotas, and it's wrong."
On Wednesday night, the Department of Highway Safety and Motor Vehicles said Welch had submitted a letter of retirement effective Sept. 5. The one-line letter did not provide an explanation.
Col. Gene Spaulding, director of the Florida Highway Patrol, told reporters earlier in the day that Welch's comments in the email to troopers were "unfortunate and inappropriate" and that the need for disciplinary action for Welch was under review.
"The rank and file know that they have never been disciplined, they have never been evaluated, there has been no punitive damages, they've never been rewarded for strictly writing citations," Spaulding said. "They know they have a job to do, because their job is public safety."
Welch --- in his email to troopers patrolling Franklin, Gadsden, Jefferson, Leon, Liberty, Madison, Taylor and Wakulla counties --- stated the directive wasn't a quota, yet "when you look at citations per hour, we are at 1.3 so we have a goal to reach."
He also wrote that more tickets would help reduce the fatality rate within Troop H's area.
"Many times," Welch wrote, "it is easier to issue a warning opposed to a citation for behaviors observed. But the only way to try to alter that behavior is by impacting the motorist with the sanctions surrounding a traffic citation."
Spaulding disputed that tickets are more effective than warnings.
"Our main focus is high visibility and hot spots in areas that we've identified through crash data throughout the state," Spaulding said. "We have approximately 240 hot spots throughout the state, three to five in each county, where there is a high volume of crashes. Our emphasis is not about citations. It's not even about warnings or faulty equipment notices. It's about visibility, being in those areas, being visible and taking action when you need to."
Information provided by The News Service of Florida.