Flagler Schools votes down program that would allow staff to carry guns on campus
FLAGLER COUNTY, Fla. - Flagler County's school board has spent months on end debating about whether to allow staff to carry guns on campus.
In a vote that surprised attendees at the school board meeting Tuesday, Flagler Public School's board voted to not move forward with its Guardian Program. A couple of the Board members simply felt the District wasn't ready to implement it.  
The program would have allowed teachers and staff members who pass a background test and psychological test to go through 144 hours of training to become school Guardians. That means they'd be able to carry a concealed weapon on campus to respond in an emergency. Claudette O'Dowd, a member of Moms for Liberty who attended the meeting, was disappointed by the results of the vote.
"I feel they would be more safer with the added protection. That's my opinion. We've all seen how some of these children have had outbursts," said O'Dowd. "To have somebody concealed and carrying and trained is just an added protection, they'd feel safer."
Michael Cocchiola is an Army veteran and his daughter is a teacher.  He doesn't feel 144 hours of training is enough.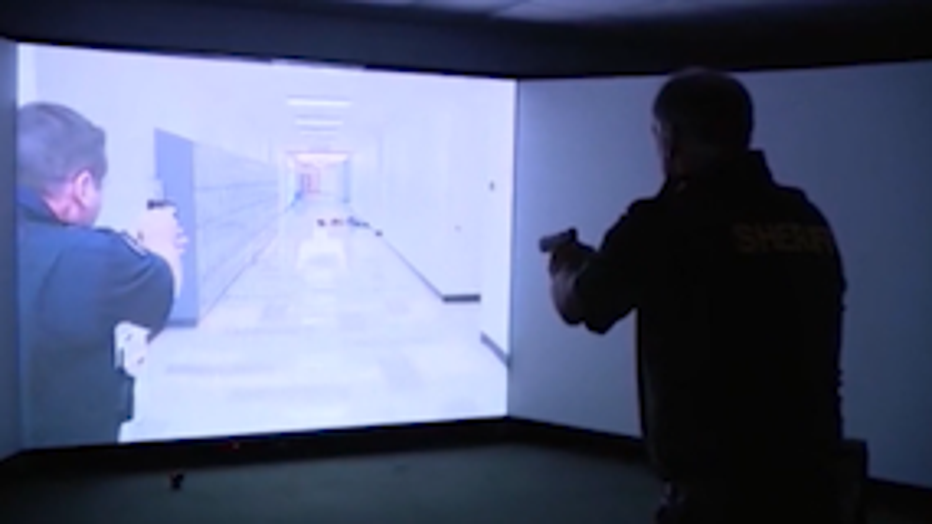 "I've fired these things. And I've dealt with stressful situations. And there's no situation where more guns added to a stressful situation helps the situation. It does not." 
Instead, he'd like the Board to consider other options.
"I'd like them to look seriously at the things they can do seriously right now to harden schools without putting another armed individual in that school."
The School Board seemed like the Guardian Program's approval was on the horizon, but that changed when it came down to the vote. 
"This school district is not ready to implement this program. There are some things that need to get in order first," Board Member Sally Hunt stated.
She said she'd support the program, but not right now.  Part of that is due to public perception.  
"I've heard from a number of teachers and staff members and not one of them – not one of them – said this is something they would welcome in their schools. And I worry about the negative impact on the learning environment," said Flagler Public School's Vice Chair, Dr. Colleen Conklin.
This vote was the culmination of months and months of discussion about the Guardian Program.  Some of the people who spoke in support of it, like Shannon Rambo, are frustrated wondering how long it'll take to move forward. 
"We wanted them to take the next step, that's what this was. It takes a while and there was funding involved, so it was important to get it going now." 
There are 46 other school districts in Florida that participate in the guardian program. Marion County allows any employee to participate and has around 30 guardians. Lake County Public Schools allows administrators and district-level supervisory personnel to participate in the program and has 50 or so who do so. That's on top of a team of hired safe school officers.  
If Flagler County's school board eventually does decide to move forward with the Guardian Program, it'll be paid for through a grant from the State.