Florida Applebee's customer shoots, kills man inside restaurant: police
LADY LAKE, Fla. - A customer at an Applebee's in Central Florida shot and killed a man inside the restaurant early Tuesday, authorities said. 
The shooting happened shortly after 1 a.m. at the Applebee's location on Bichara Boulevard in The Villages, according to the Lady Lake Police Department. The Villages is located about an hour northwest of Orlando.
In an update released by police on Wednesday, officials identified the shooting victim as 38-year-old Dishaun Hudson, of Leesburg. 
According to police, Hudson was seated at an outdoor patio table with a group of people, when he walked out into the parking lot where at least three gunshots were fired and a vehicle left.
 The shooting prompted several customers who were still at the restaurant to run out the back door and employee's inside the restaurant to close the restaurant, lock the doors, and call 911.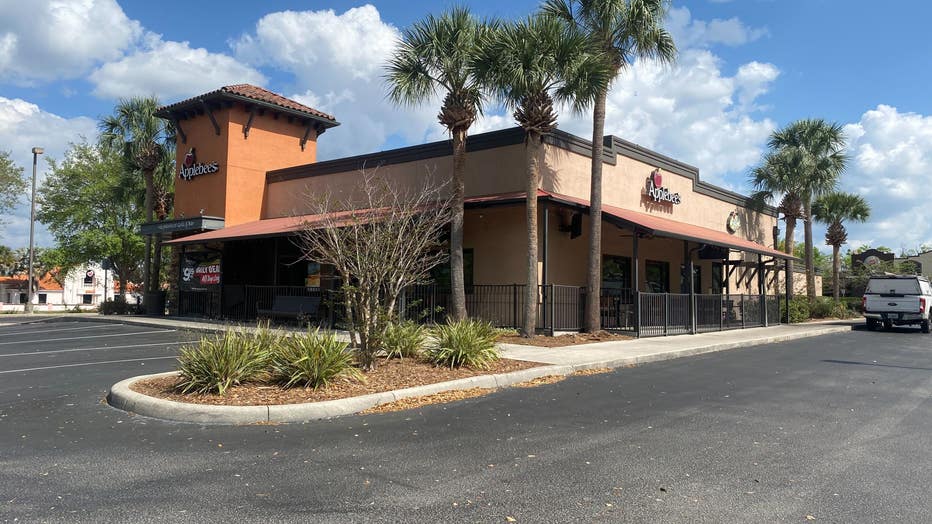 Shortly after, police said Hudson tried to enter the restaurant through its front door, but it was locked.
He then walked over to a side door that employees use and a woman who was with him tried to get him to leave, but he refused and went inside after being let in by a woman inside the restaurant, police said. 
Inside the restaurant, authorities said an argument occurred and the victim reached into his pants. At that point, a customer with a concealed weapon permit shot Hudson, killing him, police said. 
Police said the customer, who has not been publicly identified, is cooperating with their investigators. At this time, no charges have been filed. Officials said any charges will depend on the outcome of their investigation.
"Thank you for stopping by. The restaurant is currently closed," read a note posted to the front of the restaurant on Tuesday.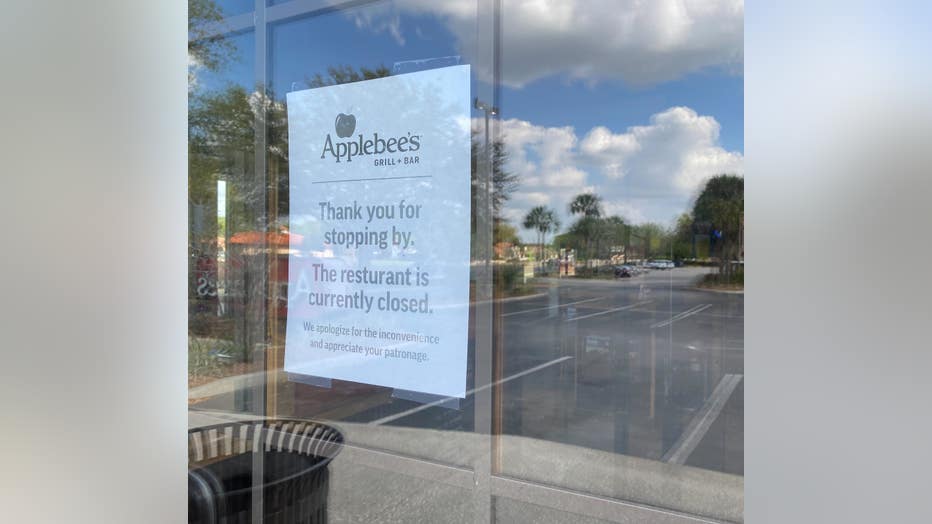 MORE HEADLINES:
"We eat at Applebee's, which seems like a nice place to go, in a nice area. So it surprised me because of that," said Carol Waldo who comes to the Applebee's often. 
"Saddens me too that stuff is going on like this," she said.
"It's hard to believe around The Villages of all places. This is an elderly community and stuff like that just doesn't happen over here," said resident Bill DeMocker.
Anyone with information about the shooting is asked to call police at (352) 751-1565. Those who would like to remain anonymous can contact the Central Florida Crimeline at 1-800-423-TIPS (8477) or online at cfcrimeline.com.