Florida citrus forecast gets boost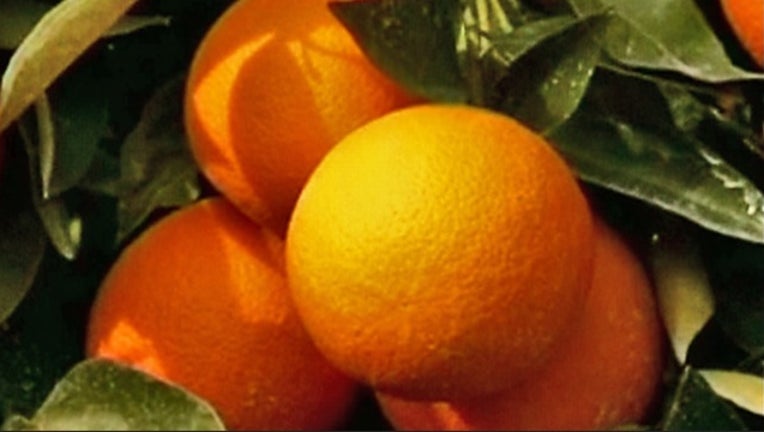 article
TALLAHASSEE, Fla. (NSF) - Florida's struggling citrus industry received a little positive news Wednesday, with a slight uptick in the orange crop forecast for the recently started season.
The U.S. Department of Agriculture, in its monthly outlook, projected the state's orange harvest to fill 72-million 90-pound boxes, up 2 million boxes from the initial forecast in October. The numbers are still down from the 81.6 million boxes filled in the 2015-2016 season, which was the among the worst for the state in five decades.
Florida Department of Citrus Executive Director Shannon Shepp called the latest forecast "great news" as the industry contends with deadly citrus greening disease.
"We are encouraged by today's estimate as it reflects the continued hard work and dedication of our Florida citrus growers in the face of ongoing challenges," Shepp said in a prepared statement.
The federal agency didn't see any impact on the industry from Hurricane Matthew, which ran up the East Coast in early October. The storm brushed the state between field measurements conducted for the October and November reports.
"We really didn't see a whole lot of effect from Hurricane Matthew, from what we heard and what we saw in the field," Mark Hudson of the U.S. Department of Agriculture's Agricultural Statistics Board, said.
Florida, which accounted for 49 percent of total U.S. citrus production in the past season, has grappled since 2009 with citrus greening, an incurable bacterial disease. Also, the state has seen reductions in agricultural land, which decreased by 4 percent in the past year.
The latest forecast maintains grapefruit projections for the current season at 9.6 million boxes. The production of tangerines and tangelos, which hit a low of 1.415 million boxes last season, is now forecast at 1.55 million boxes, down 100,000 boxes from the October report.
Information provided by The News Service of Florida.