DNA tests help identify mother found dead in Daytona Beach woods 30 years ago
VOLUSIA COUNTY, Fla. - A woman found murdered more than 30 years ago in a wooded area of Daytona Beach has been identified authorities announced Friday.
 The Volusia Sheriff's Office (VSO) said they were able to identify the body of Roberta "Bobbie" Lynn Weber using forensic genetic genealogy.
On April 23, 1990, Weber's body was found in the woods east of Clyde Morris Boulevard near Strickland Range Road. A passerby walking on a trail through the woods discovered her remains. 
"She had a few children, she was a stay-at-home mom, but she and her husband had some issues, and she left at that point," explained cold case detective Bill Weaver. "The victim was strangled. There was a rope around her neck that was found. The medical examiner ruled it as a homicide."
At the time, her remains were not identifiable, and no clothing or personal belongings of hers could be found. 
RELATED: Who killed Maria Telles-Gonzalez? Person of interest sought in decades-old murder
"Not having that identification hamstrung the case, just like we've seen with other unidentified victims," said Seth Amarhine, supervisor of major cases at the Volusia County Sheriff's Office.
Deputies collected her DNA and entered it into a national database but could not find a match. In 2023, the VSO Major Case Unit consulted with a forensic genetic genealogy lab in Texas and worked with the Medical Examiner's Office to have her DNA samples submitted for analysis.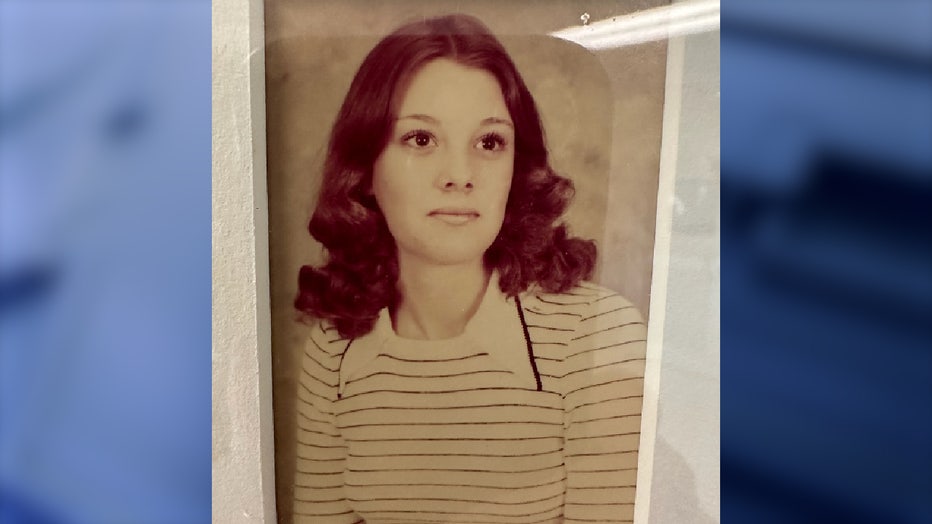 Pictured: Roberta Lynn Weber (Headley) in 1976 (Credit: Volusia Sheriff's Office)
Weeks later, the lab reconstructed Weber's family tree using public data from genealogical sites. That led detectives to a Missouri woman they believed was Weber's sister. 
"Our genealogists traced back her genealogical background to her family, and they contacted her sister, I believe, and then her sister was able to provide DNA to confirm her identity," said Kristen Mittelman, the chief development officer for Othram, a genetic testing lab in Texas. "We've been able to identify victims that have been floating in the ocean for over 95 years in Australia, victims that have been burnt, exploded, cut into pieces and thrown in the bottom of lakes, you name it." 
The woman confirmed to investigators that she had not seen her sister since 1989 and said she believed her sister was either dead or living in California. Three of Weber's children also stated they had not seen their mother since 1989.
The woman and Weber's daughter both provided DNA samples that were a match to Webber.
Weber, whose birth name was Healey, would have been 32 years old at the time of her death. Details regarding the manner of death were not immediately released.
Anyone with any information about the case is asked to contact VSO at 386-254-1537 or via email at ColdCaseUnitTips@volusiasheriff.gov.