Florida Highway Patrol enters to win annual 'best looking cruiser' contest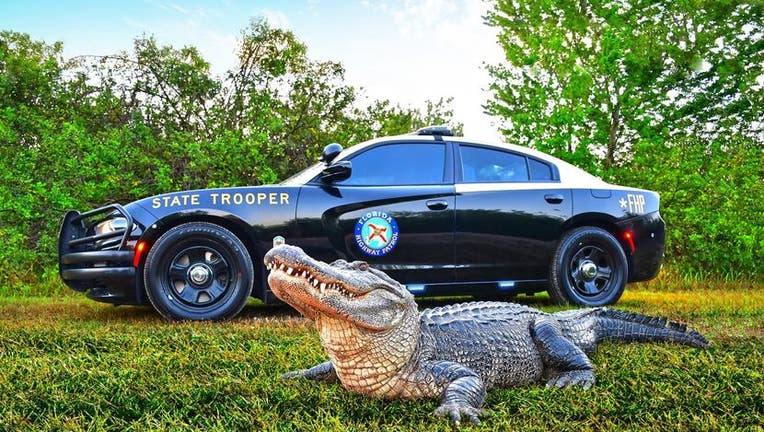 article
ORLANDO, Fla. - The Florida Highway Patrol (FHP) plans to "chomp" through the competition to win the "best looking cruiser" award.
FHP has entered the Annual American Association of State Troopers "best looking cruiser" contest. 
This is a nationwide contest where agencies can submit a picture that represents their state in hopes of taking the title. 
FHP's submission was taken by Lieutenant Jeff Frost in Orlando, featuring the classic tan and black 2019 Dodge Charger, plus a gator from Gatorland Orlando, giving the picture some Florida flair. 
RELATED STORIES
"The FHP Black and Tan, as it's known, is widely recognized as a symbol of our core values: Courtesy, Service Protection," said Florida Department of Highway Safety and Motor Vehicles (FLHSMV) Executive Director Dave Kerner. "When people see a Florida State Trooper, they know that they are there for protection and can expect professional and competent service. A vote for FHP is a vote for Florida,".
The winning picture will be featured as the cover vehicle on the 2024 AAST wall calendar. The proceeds from the calendars benefit the Annual American Association of State Troopers (AAST) Foundation, which provides educational scholarships to dependents of troopers. 
The competition is from July 17 to July 31 at noon. 
Click here to vote for FHP.