Florida judge backs 2 more marijuana licenses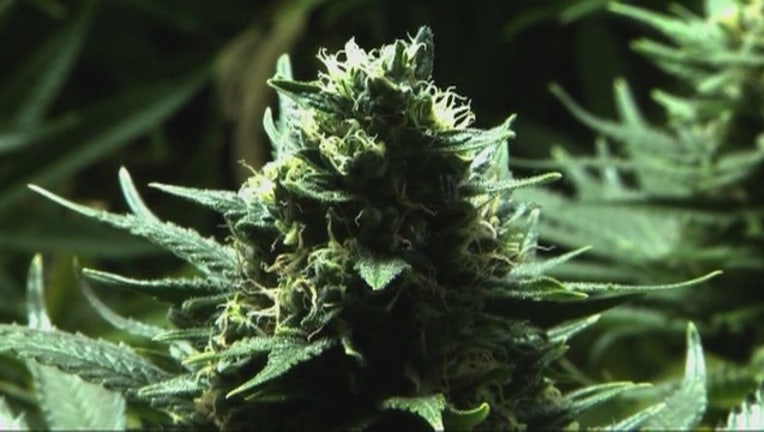 article
TALLAHASSEE, Fla. (NSF) - In a long-awaited decision, an administrative law judge Tuesday called for the state to issue two new licenses to medical marijuana operators, saying competing businesses --- which lost out to another operator selected by Florida health officials in 2015 --- were virtually tied.
Administrative Law Judge John Van Laningham's recommended order came months after a hearing in the matter and long after he decided that the winning licensee, Alpha Foliage, known as Surterra Therapeutics, should have been ineligible to apply for a license because of changes in ownership.
Van Laningham's order could boost from seven to nine the number of operators licensed by the state to grow, process and distribute marijuana and derivative products to patients. Licenses have been awarded in five different regions of the state.
On Tuesday, Van Laningham recommended that the Department of Health issue new licenses to Tornello Landscape, also known as "3 Boys Farm," and Plants of Ruskin. The two nurseries, both based in Ruskin, challenged health officials' decision to issue a "dispensing organization" license in the Southwest Florida region to Surterra.
Health officials late last year asked Van Laningham to dismiss the case, saying that 3 Boys and Plants of Ruskin had reached an agreement regarding the dispute. But after the deal went sour in early January, agency officials asked Van Laningham to reconsider the case.
The Southwest Florida challenges are rooted in a 2014 law that initially called for one license to be awarded in each region of the state for nurseries to grow, process and distribute medical marijuana. That law allowed limited types of non-euphoric cannabis for some patients and was expanded last year to allow full-strength pot for people who are terminally ill.
But the already coveted licenses are even more desirable after the passage in November of a constitutional amendment that legalized medical marijuana for a broad swath of patients with debilitating conditions. Under every scenario envisioned thus far, the current license holders will automatically be eligible to grow and sell pot products for an exponentially larger patient base in Florida, which experts predict could quickly become one of the nation's biggest markets.
Lawmakers failed to approve legislation to carry out the constitutional amendment during the session that ended earlier this month, possibly bolstering Van Laningham's recommended order, which under administrative law will have to go back to the department for final action.
In his 108-page recommended order, the administrative law judge failed to address the fact that he had earlier decided that Surterra, one of five applicants originally granted a medical marijuana license by health officials in November 2015, should not have been eligible to apply. Surterra has continued to operate and won't be affected by Tuesday's ruling.
Van Laningham reiterated his critique of the health department's methodology to cull the applications, writing that the officials "did not score them," as required by the agency's own rule, but instead "merely ranked them," which he said led to a faulty outcome.
Based on his own analysis, Van Laningham concluded that 3 Boys scored marginally higher than Plants of Ruskin. But he also advised health officials to consider whether their "newly acquired constitutional authority," resulting from the ballot measure overwhelmingly approved by voters in November, gives the agency the ability to grant licenses to 3 Boys and Plants of Ruskin.
And, he wrote, the health agency should issue the two new licenses "because there is no meaningful qualitative difference between these applicants, as a matter of ultimate fact."
If the agency decides not to authorize two licenses, then 3 Boys should win because it received the highest score, "if only by a mathematically insignificant margin," Van Laningham wrote.
Department of Health spokesman Brad Dalton said in an email the agency is reviewing Van Laningham's order and is "in the process of determining our next steps."
Whether the agency will issue two new licenses is questionable; state officials have maintained in the past that current state law restricts the Department of Health to granting only one new license in each of the state's five regions, based on administrative or court rulings.
Even so, both challengers hailed Tuesday's ruling.
"We have always believed 3 Boys Farm would prevail, and we are so proud of the incredible people who've stood alongside us all these months, never giving in. But we're pleased that the judge recognized that both 3 Boys and Plants of Ruskin were qualified to grow medical cannabis in Florida," 3 Boys President Robert Tornello said in a statement.
Plants of Ruskin lawyer Douglas Manson called Van Laningham's recommended order a win for patients.
"The Department of Health has now been cleared to act on this final step in a constitutional mandate that was well thought out and executed," Manson said in a statement.
Information taken from The News Service of Florida.