Florida man arrested for open carrying loaded gun at bar, police say: 'It was Halloween, I could try'
DELAND, Fla. - A Florida man was arrested after he was found openly carrying a loaded gun at a DeLand hotspot, according to police. 
Michael Ribar was arrested and charged with two counts of open carrying of weapons after concerned citizens alerted deputies to Cafe DaVinci just before 9 p.m. on Tuesday. 
The 22-year-old man allegedly had a visible handgun on his right hip, a black 9mm handgun with three loaded magazines, according to the DeLand Police Department. He was also wearing a bulletproof vest and a tactical belt with two handcuffs, a baton and medical kit. 
ALSO IN DELAND: Florida mom arrested when 7-year-old enters bar to find her following hours alone in unlocked car, police say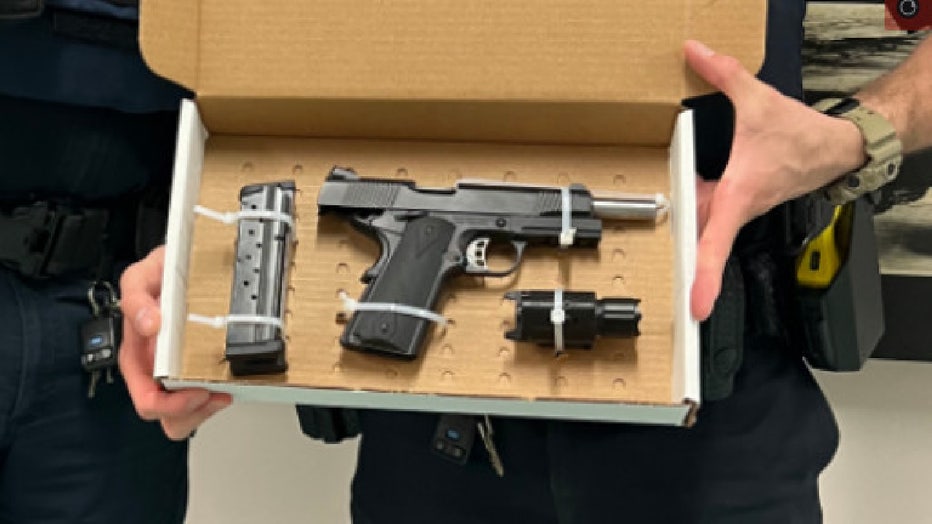 Photo: DeLand Police Department
The baton is the reason for Ribar's second open carry charge, police said. 
Deputies removed the weapon for safety and found a live round in the chamber. 
Ribar initially told police he was at a shooting range before heading to the bar and didn't have the chance to go home yet, according to an arrest affidavit. He said he forgot his conceal carry holster at the house and just "threw this on," as he gestured toward his open carry holster. 
An officer asked Ribar why he didn't store the firearm in his car, but he just shrugged and didn't reply ,the report added. 
The 22-year-old said he was in the process of applying for an armed security guard license, but he wasn't employed as a security guard at Cafe DaVinci's, according to police. 
Ribar also said he thought he could open carry a firearm on the "food" side of the establishment instead of the "bar" side, police added. 
"I figured because it was Halloween, I could try," Ribar said in an attempt to justify his having a loaded firearm, tactical duty belt, ballistic vest and mask, the affidavit said. 
Ribar's girlfriend told police that they discussed their Halloween costumes earlier, to which he said he was going to wear his vest and firearm. She asked if he really wanted to open carry with the costume, and Ribar reportedly said yes. She also said Ribar wasn't at a gun range or fishing before the bar.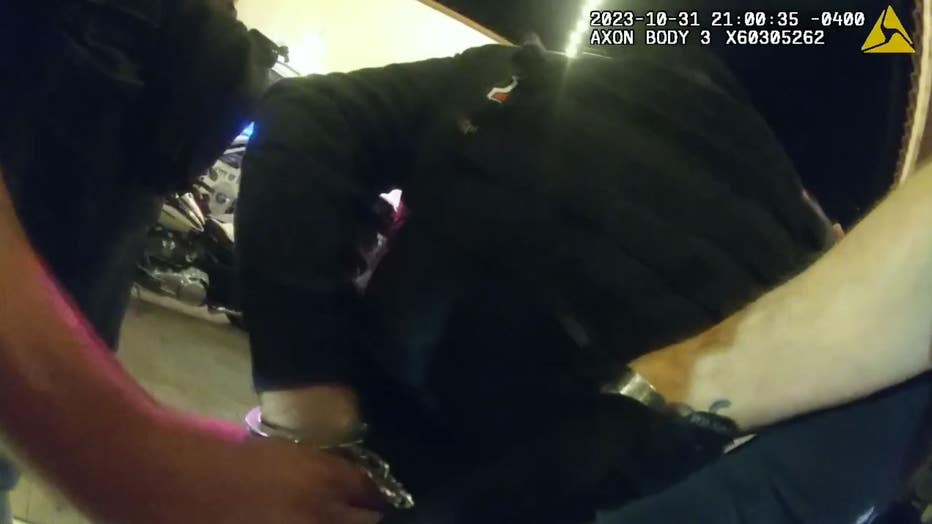 Photo: DeLand Police Department
MORE FLORIDA MAN: Drunk Florida man takes company car for a spin after downing 2 Fireball shots, deputies say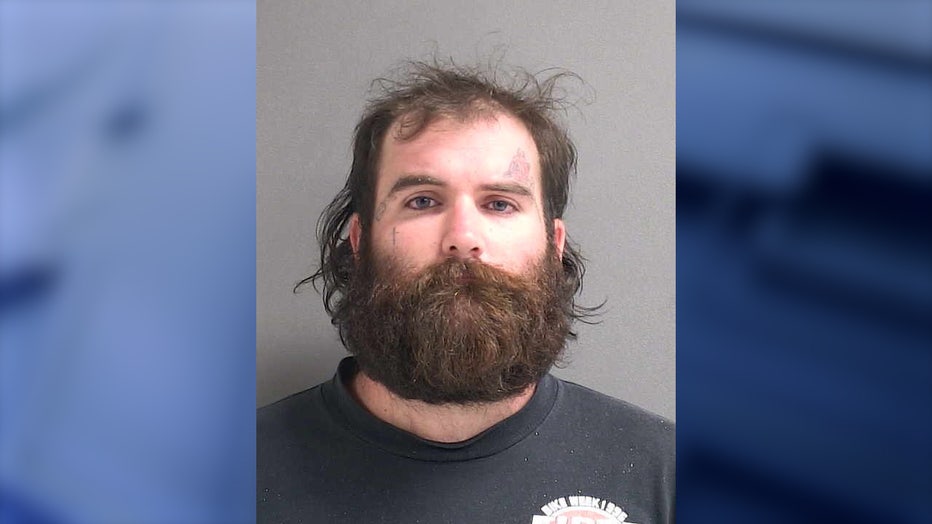 Photo: Volusia Branch Jail
Cafe DaVinci requested for Ribar to be trespassed. 
He was transported to the Volusia County Branch Jail and was later released after posting $1,000 bond. 
Open carrying firearms is illegal under most circumstances in Florida. 
RELATED: No, you can't carry a gun wherever you want in Florida: Police debunk myths about new permitless carry laws
DOWNLOAD THE FOX 35 NEWS APP