Florida man blames 'bad dreams' for damaging brother-in-law's car at 1 AM, deputies say
Stream FOX 35 News:
MARION COUNTY, Fla. - An Ocala man found himself behind bars after a late-night encounter where he drunkenly "bumped" into his future brother-in-law's car, causing hundreds of dollars worth of damage, according to the Marion County Sheriff's Office. The unexpected twist in this incident? He told deputies he was at his relatives' house at 1 in the morning because he was having "bad dreams."
Hector Garay Diaz was arrested and charged with felony criminal mischief after the incident that unfolded in the 14500 block of SW 45th Circle in Ocala on Tuesday, according to an arrest affidavit. 
Garay Diaz's sister called the cops after hearing a noise outside their house. When she looked outside the window, however, she saw her brother walking around her fiancé's car – a 2018 Toyota Camry, the report said. 
At first, she said she didn't think anything of it. But when her fiancé woke up for work Tuesday morning, both of his side mirrors were broken and hanging from the car, deputies said.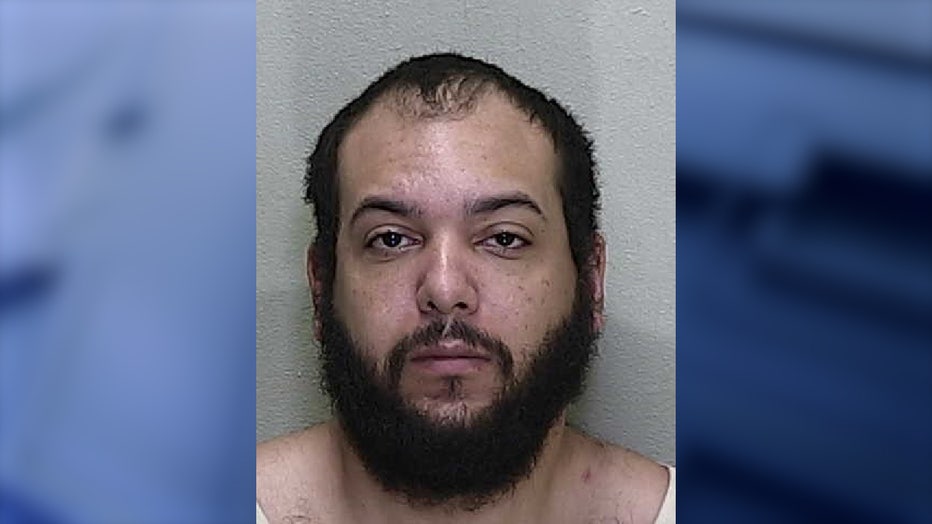 Photo: Marion County Sheriffs Office
While deputies were at the home, Garay Diaz appeared again. He was taken into custody but still spoke with deputies in a post-Miranda interview. He said he went to their house in the first place to speak to his father "because he was having bad dreams," the arrest affidavit said. He said he was drunk at the time and his wife drove him there. 
When he was walking up to the front door, he said he "bumped" into his brother-in-law's car, the report said. When nobody answered the door, he walked back to the car and "bumped" into the car again. 
It wasn't until Garay Diaz's wife and father told him about the incident that he realized the car was damaged, deputies said. 
MORE FLORIDA MAN:
Deputies said the driver side and passenger side mirrors were broken and hanging from the brother-in-law's car. They added that the car is "visibly new," and the damage caused to the mirrors would have been caused by an "excessive amount of force" as they were separated and broken in half from the extended part of the car, the report said. 
Garay Diaz's sister and her fiancé said the damage will be at least $1,200. 
Garay Diaz was taken into custody and transported to the Marion County Jail. He has since been released after posting $2,000 bond.