Florida man breaks into woman's house, sits on her couch and makes unusual request: deputies
Stream FOX 35 News:
MARION COUNTY, Fla. - A Florida man is now behind bars after he forcibly kicked his way into a woman's home, according to the Marion County Sheriff's Office. 
Darrell Davidson was arrested and charged with criminal mischief after an incident that unfolded on Friday, according to an arrest affidavit. 
The 39-year-old man was reportedly yelling and belligerent outside a woman's home, deputies said. That's when he tried to get inside by kicking the front door when he was denied entry. On the second kick, Davidson allegedly broke the door frame and the door opened.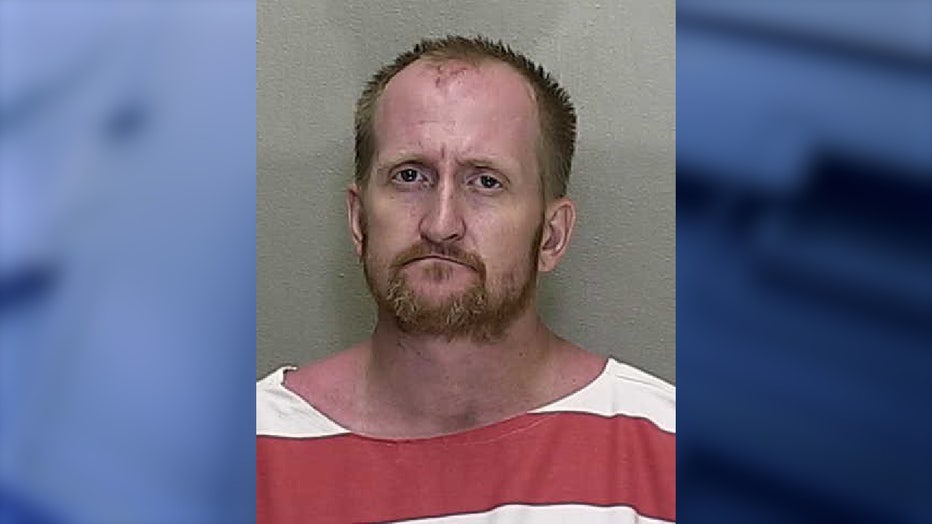 Photo: Marion County Sheriffs Office
Davidson entered the woman's home and sat on her couch, deputies said. He didn't try to commit any crimes while inside, the woman said, but he did ask for water and something to smoke. 
Shortly after, Davidson grew belligerent again and resumed yelling before leaving her house, the affidavit said. 
MORE FLORIDA MAN:
It remains unclear of Davidson and the woman knew each other. 
The man was taken into custody at his home nearby. Deputies said he spontaneously said he kicked the woman's door in because he was trying to warn her that she was in danger. 
Davidson remains held at the Marion County Jail on $1,000 bond.