Florida man 'just trying to make some extra money' caught with over 180 grams of weed in car, deputies say
Stream FOX 35 News:
MARION COUNTY, Fla. - A 22-year-old man was arrested after he was found with over a dozen baggies of marijuana in his car, according to the Marion County Sheriff's Office. 
Dasean Wright was arrested and charged with possession of marijuana with the intent to distribute after he told deputies he was "just trying to make some extra money," according to an affidavit.  
Wright was pulled over on Friday when deputies saw his car didn't have working tag lights. Deputies utilized a K-9, which led to a positive alert on the car. 
Inside the car, deputies found a green backpack with a container with a green leafy substance inside, plus empty plastic baggies, a tray and scale, deputies said. They also found cash inside the floor board and 13 baggies filled with a green leafy substance. All the aforementioned baggies and paraphernalia field-tested positive for marijuana and marijuana residue, the report said. 
After Wright was arrested, he told deputies "he was just trying to make some extra money," the affidavit said. He also said he bought the weed "from a guy on top of the world." Wright said he didn't know how much weed there was "because he doesn't weigh it." 
The 22-year-old also admitted to intending to sell the black baggies of marijuana, but said the money on the floor wasn't related to his drug dealing, the report said. He said he "doesn't make that much" selling it, adding that he sells a bag for $25.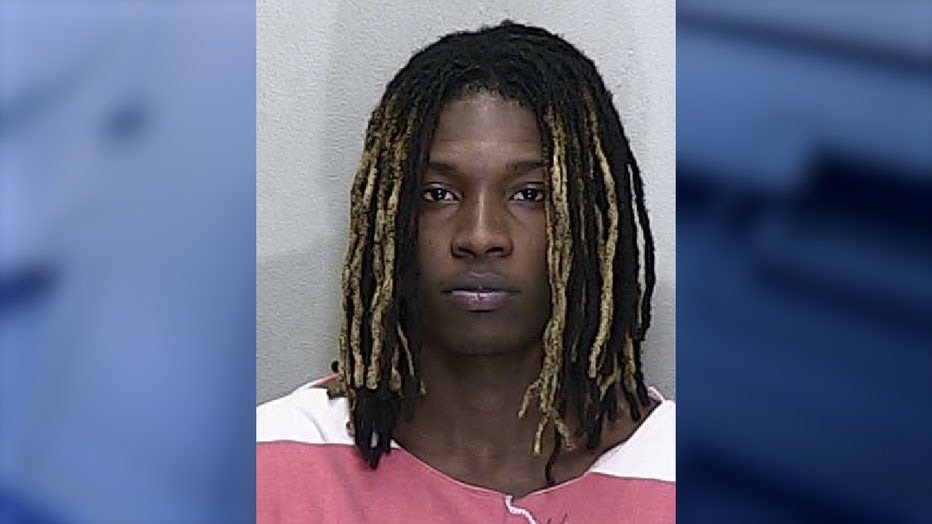 Photo: Marion County Sheriffs Office
MORE FLORIDA MAN:
Deputies weighed the marijuana found in the car and said they found a total of 122 grams in a big bag and 59 grams in the 13 small baggies and THC container, for a total of 181 grams. 
Wright posted $2,000 bond and was released from the Marion County Jail, arrest records show.