Florida man pulls switchblade on moms in school carpool line during argument with his wife, police say
Stream FOX 35 News:
LADY LAKE, Fla. - A Florida man has found himself behind bars again for allegedly threatening three moms during school drop-off with a switchblade knife when they got into an apparent argument with his wife, according to the Lady Lake Police Department.
John Henry Burch Jr. was arrested and charged with three counts aggravated assault with a deadly weapon and one count of assault after the incident that unfolded Monday morning outside The Villages Elementary of Lady Lake School, according to an arrest report. 
The incident happened around 8:40 a.m. Three women went to drop off their children at school together when one of them got into an apparent argument with a woman during drop-off, the report said. One of the moms said a woman stepped on her foot, which escalated into an aggressive argument.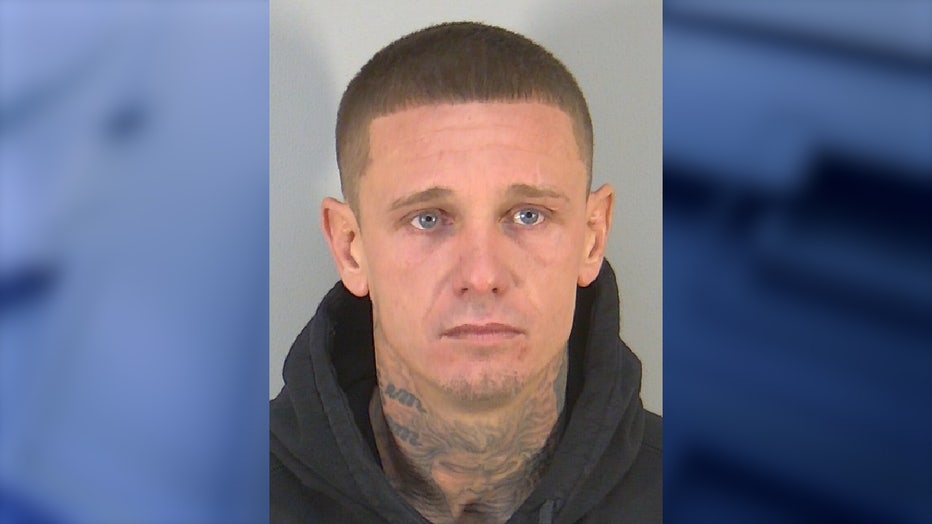 Photo: Lake County Sheriffs Office
Burch's wife told police she apologized for bumping into the woman, the report said. She added that the woman began to yell at her and initiated the incident. 
When the woman was walking back to her car, a black truck rapidly approached their car, flashing its lights. The driver, later identified as Burch, yelled at the driver to pull over into the next parking lot – a nearby Best Buy, the report said. 
That's when Burch allegedly jumped out of his truck and began to yell. He said he "isn't afraid to go back to prison because he was going to slice their throats," one of the women told police. 
At one point during the argument, Burch was seen going back into his truck and grabbing a switchblade knife, which the women described as dark gray and thin. 
The women said Burch reportedly told them he knows what their kids look like and where they go to school. Burch's wife, however, said the women told her what her children look like, "so she became worried and withdrew her kids from class," the report said. 
One of the women also recorded the incident with her cell phone, which shows Burch "clearly spitting" toward one of the women as he drove off, the report said. 
FOX 35 News has reached out to officials for the video. 
MORE HEADLINES:
Officers were able to make contact with Burch at the school, who said he was approached by the women who were "aggressively trying to start a fight with his wife," the affidavit said. He said he was trying to get away from the victims and pulled the knife to protect himself. 
"What would you do if someone approached your car being aggressive?" Burch told police, according to the report. He then, however, retracted his statement and told police he never had a knife. 
Burch was placed under arrest and transported to the Lake County Jail without incident after police determined his statements did not match those of the witness or victims. He has since been released after posting $16,000 bond. 
Burch has previously served time a few times between 2005 and 2012 for aggravated battery, possession of marijuana, burglary, grand theft and fleeing and eluding an officer, according to arrest records.