Florida man threatens mass shooting on Snapchat, deputies say: 'You'll see me on Facebook Live'
Stream FOX 35 News:
MARION COUNTY, Fla. - A man from Ocala has found himself behind bars after threatening a series of mass and drive-by shootings across Central Florida, according to the Marion County Sheriff's Office. 
Matthew Wise was arrested and charged with sending written threat to conduct a mass shooting after authorities were alerted to messages being sent from his Snapchat account, according to arrest records. 
The 22-year-old was allegedly sending threatening messages to a girl on Snapchat, her father told deputies. It was not made immediately clear how old the girl was. 
The messages included threats to commit drive-by shootings, a mass shooting in Lake County and to commit suicide, the arrest affidavit said. 
The girl told deputies that Wise had been sending her messages of this nature for "some time," the report said. He also threatened to "shoot her family and kill himself," according to deputies.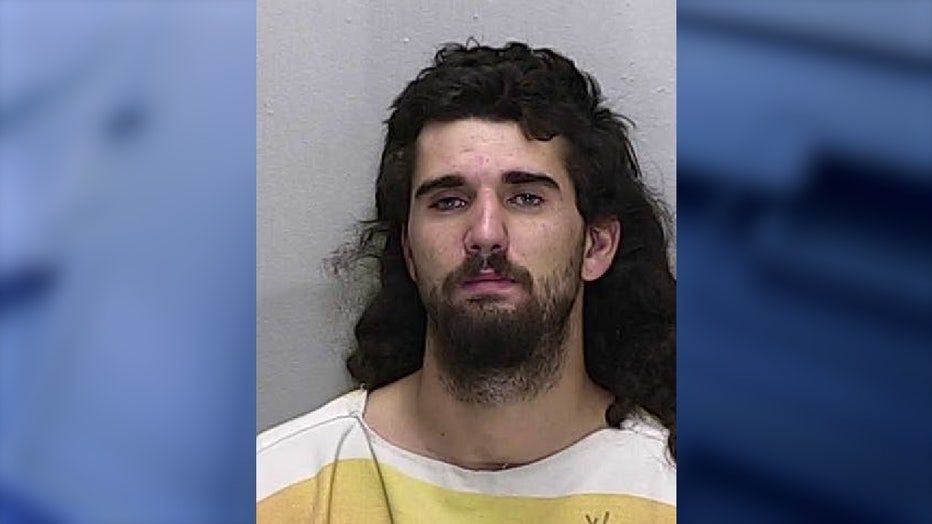 Photo: Marion County Sheriffs Office
Screenshots of the messages show a series of threats from Wise. 
"I'll start mass murdering people until I find and start in Lake County," one message read, according to the report. 
"You'll see me on Facebook Live," said another. 
Wise also threatened to "blow his brains out on the floor," deputies said, adding that Wise said in a post-Miranda interview that he was not serious in the threats to harm himself. 
RELATED HEADLINES:
Wise also admitted that the Snapchat account was in fact his, but wasn't able to provide a definitive answer to whether or not he sent the threatening messages, according to deputies. 
He was placed under arrest and transported to the Marion County Jail, where he remains on $5,000 bond. 
If you or someone you know is having thoughts of self-harm or suicide, help and resources are available. Dial 988 to reach the 988 Suicide & Crisis Lifeline (formerly Suicide Prevention Lifeline), or 1-800-273-TALK (8255). If in a life-threatening situation, call 911.