Florida 'mistress' uses 'sugar daddy's' gun in love triangle car shooting with baby inside, deputies say
Stream FOX 35 News:
DAYTONA BEACH, Fla. - A Daytona Beach love triangle reached a violent climax after a 20-year-old woman was arrested for allegedly firing shots into a woman's car with a gun belonging to her "sugar daddy" while a 1-year-old child was in the backseat, according to deputies. 
Zehra Percy, who is believed to be the "mistress" of the victim's boyfriend, was arrested and charged with shooting into a vehicle, a felony, according to an arrest affidavit from the Volusia Sheriff's Office. 
The incident happened in front of an apartment complex in Daytona Beach around 9 p.m. on Nov. 4. 
The woman who was shot flagged down deputies and told them that while she was on her way to Wendy's with her child, she noticed a car parked in front of their building, according to the arrest affidavit. That car was spotted driving past her home a few times in the days leading up to the incident, and the woman wanted to know why. 
The woman parked close to the car for about two minutes before she saw her boyfriend and daughter's father walk out of an unknown apartment with an unknown woman, the report said. That woman was later identified as Percy. 
"She has a gun," someone shouted.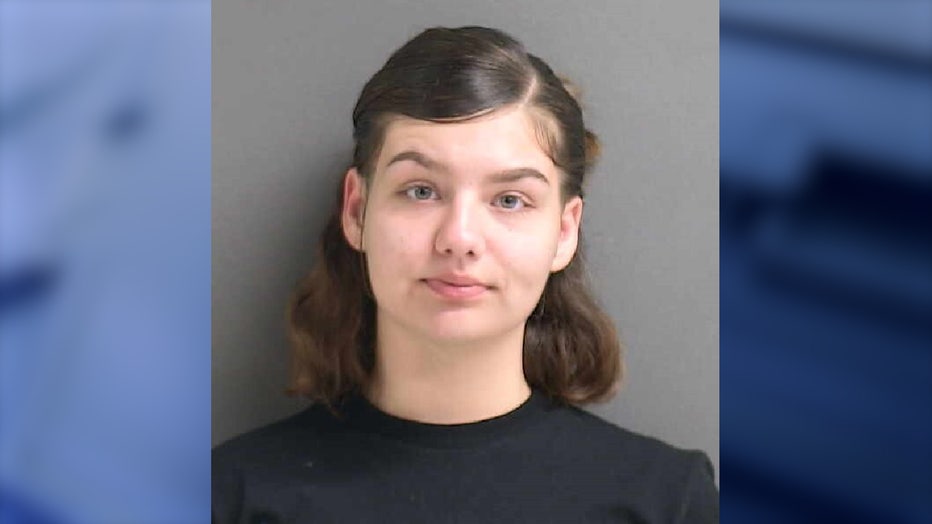 Photo: Volusia County Sheriffs Office
Witnesses said they saw the woman and Percy having a verbal argument. 
Percy was then seen running to her car, opening the trunk, grabbing an object and then pointing it down the street toward the direction of the victim, according to surveillance footage obtained by deputies. She fired a couple of shots directed at the woman's car, where her 1-year-old child was sitting in the backseat, before fleeing the scene with an unnamed person, the affidavit said. 
The woman said she had never seen Percy before. 
The woman and her child were not injured in the incident, deputies said. 
Two shell casings and a live bullet were found directly in front of the apartment building, according to the affidavit. The gun, however, was not found at the scene. 
MORE FLORIDA WOMAN:
Percy was eventually identified in a line-up by a witness and deputies caught up with her at a traffic stop on Nov. 10. There were three people in the car. A deputy asked the rear passenger for her name and she was ID'ed as the suspect in this case. Percy was taken into custody and later transported to the Volusia County Branch Jail on $5,000 bond. She has since been released. 
Deputies asked Percy for consent to search her car to find the gun, but she said she returned it to her "sugar daddy." The gun's location or owner were not made immediately clear in the affidavit.