Florida mom arrested when 7-year-old enters bar to find her following hours alone in unlocked car, police say
DELAND, Fla. - A Florida mom was arrested after allegedly leaving her 7-year-old daughter in the car while she got drunk at a local bar, according to the DeLand Police Department. 
Veronica Elliott was charged with child neglect after the incident that unfolded at The Perfect Spot Bar on Flightline Boulevard in DeLand around 3 a.m. Sunday, according to a press release. 
Police were called to the bar after the 7-year-old girl walked up to the bar looking for her mom. The investigation revealed the child was left in an unlocked car, which was turned off in a dark parking lot with no lights, police said. 
It remains unclear what time the woman arrived to the bar, but police arrived at 2:58 a.m. and found Elliott around 6:30 a.m.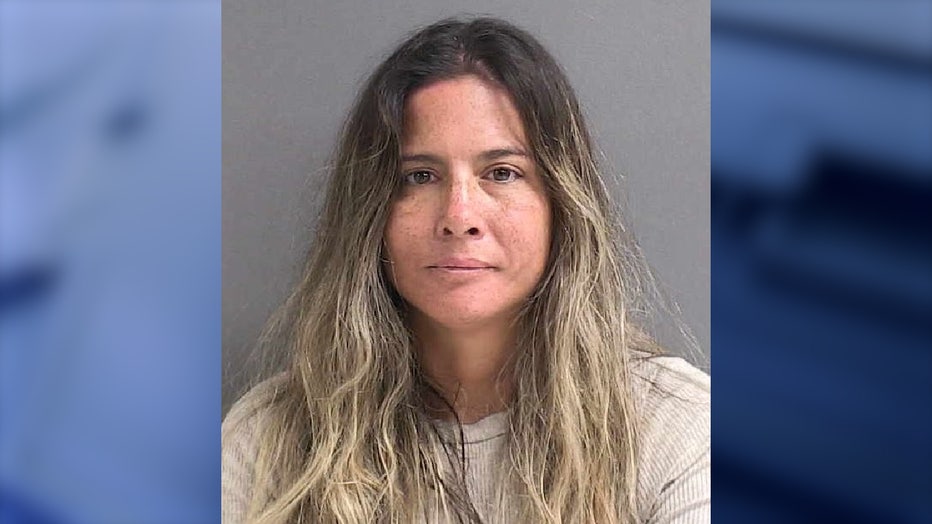 Photo: Volusia County Sheriffs Office
She walked up to the officers at the scene asking what time it was, police said. Elliott said she only meant to be away for 10 minutes. 
Police said the 35-year-old woman was barefoot and covered in dirt as she swayed back and forth. Her slurred speech patterns and body movements were consistent with someone who was under the influence, police added. 
The Department of Children and Families responded and took custody of the child. 
Elliott has since been released from jail after posting $2,500 bond.