Florida Senate looks to reduce school testing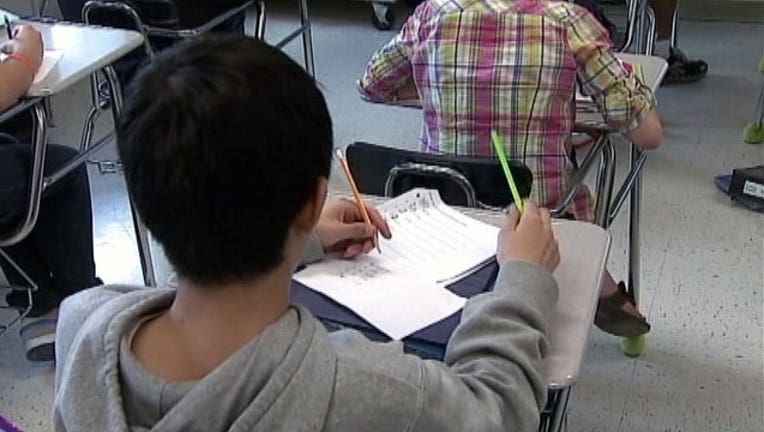 article
TALLAHASSEE, Fla. (NSF) - The chairman of the Senate's education budget-writing panel said Wednesday that the Senate will likely consider legislation this year that would roll back standardized testing in public schools.
Sen. David Simmons, R-Altamonte Springs, told reporters after a hearing on state tests that "you can reasonably expect" a bill dealing with assessments to be heard by the Senate.
"I think that what you're hearing is that there is a complete consensus among the senators on this committee that there is some common ground that can be reached so we get back to a sense of sanity in this," he said.
That could reopen a heated battle over state testing from 2015, which led to a partial rolling back of the time students spend on standardized exams. That move eased some of the pressure from rising parental anger over testing, but discontent has still fueled initiatives like the "opt-out" movement, which encourages students to refuse to answer questions on standardized tests.
The fixes now being considered would go farther than the legislation two years ago. One likely element of a new bill is a suggestion from county school superintendents that would get rid of high school tests not required by federal law.
That would include end-of-course assessments in geometry, Algebra II, civics and U.S. history, though teachers could still administer traditional final exams in those classes.
"I think there's a good chance that you're going to find that (in the legislation)," Simmons said when asked about the proposal. "I think there's a real good chance that you're going to find that."
Superintendents are also pushing for the state to allow districts to use pencil and paper versions of the assessments instead of requiring the tests be taken on computers. A crunch in computer space means that testing often interrupts schools for weeks as students look to complete the exams.
And some senators want the state to allow at least some students to use scores on national tests like the SAT and the Preliminary SAT in lieu of state assessments, like the high-school graduation exam.
"If you have a child that is performing well on the PSAT to the point where they're then going on to make (a high score) on the SAT, what else do we need to know? ... And if they're not doing as well as we hope to on our (state tests) after accomplishing those scores on the PSAT and the SAT, maybe it's our standards that are the problem, not the test," Sen. Tom Lee, R-Brandon, said.
Education Commissioner Pam Stewart didn't voice an opinion on whether the state should use national tests instead but highlighted issues with the proposal. She said the state would have to make sure the tests were aligned with state standards and that the tests could cause the state to have to wait longer to receive student scores.
Stewart also said many students don't take the SAT or the ACT until the 11th grade, while the graduation exam is first administered in the 10th. Moving the graduation exam back would give students who didn't pass the state test on their first attempt fewer times to retake it.
Volusia County Superintendent James Russell said the state could allow students to pursue several options for high school graduation: a college entrance exam for high-performing students, state tests for some others and industry certification for students who are working toward that.
He said the lack of a diploma has far-reaching effects for students who can't pass the graduation exam.
"These tests have become a gatekeeper," Russell said. "And that's something we need to look at."
In a possible sign of growing momentum for change, even the Foundation for Florida's Future is supporting some changes to testing. The foundation was set up by former Gov. Jeb Bush, the architect of Florida's school accountability system, and is a key voice on education issues.
Shan Goff with the foundation said the organization supports pushing the standardized tests into the last three weeks of the school year to allow for more teaching time.
"And absolutely, yes, it's time for us to take a look at, is one of the nationally recognized assessments a good fit for Florida?" Goff said.
Information taken from The News Service of Florida.