Florida teachers among lowest paid in the country
TAMPA, Fla. - The state of Florida ranks nearly dead last when it comes to average teacher pay, according to a new report from the National Education Association.
The report, released this week, examined teachers' salaries across the country. It says Florida is 48th in the country for average teacher pay, with teachers making about $51,230. The minimum living wage, it says, is $49,625.
Florida ranks better when it comes to average starting salaries for teachers at 15th in the nation at about $45,337.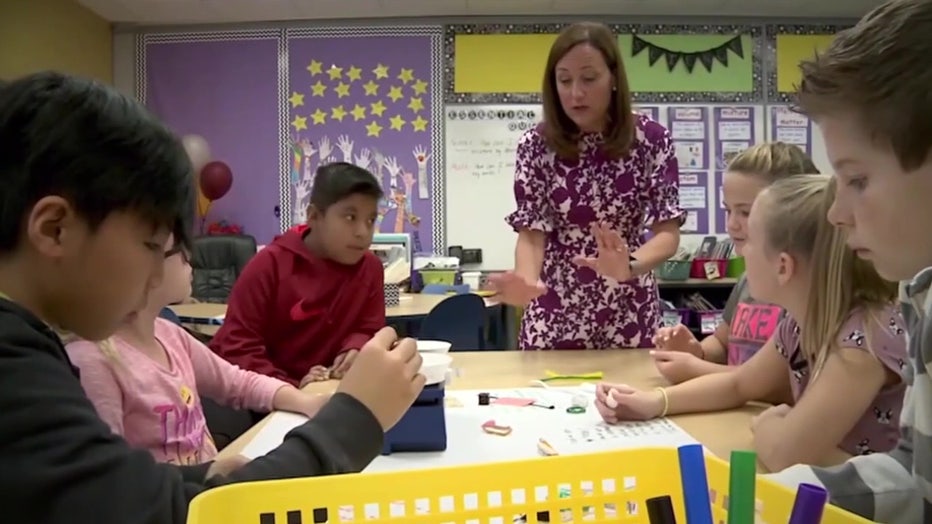 File: Teacher and students.
Nationwide, the report said the average public school teacher salary last school year was about two percent more than the previous year at close to $67,000 and is expected to grow this year by 2.6 percent. However, when inflation is factored in, teachers are making $3,644 less than they did a decade ago.  
READ: New College board votes down tenure for five professors following student, staff protests
Andrew Spar, president of the Florida Education Association, said he wants to see lawmakers cut back the restrictions that regulate teacher pay so teachers get what they deserve.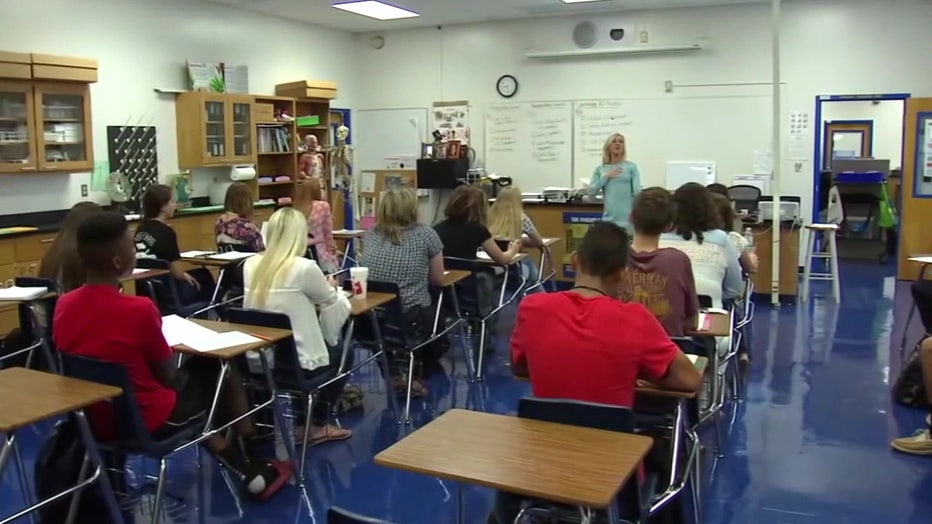 File: Students and teacher. 
"There are over 20 different laws in Florida that govern teacher pay," Spar explained. "Twenty. What does that mean? It means it's very complicated. Districts are really handcuffed in their ability to make sure they are addressing the needs of teachers in their district," he said.
READ: Hillsborough school board votes to close F-rated school despite pleas from parents
Spar said the problem with pay also correlates with teacher shortages in Florida. Right now, there are more than 5,200 vacancies across the state.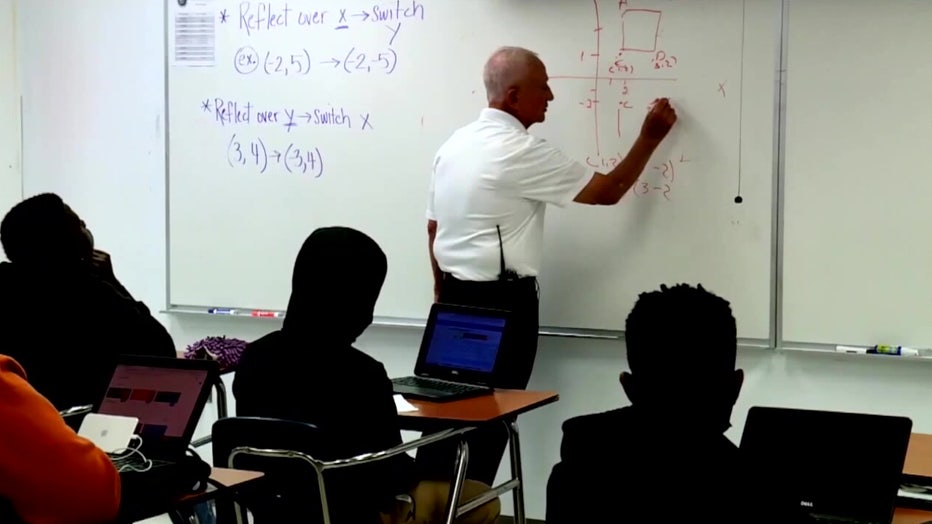 File: Teacher at a chalk board.
"We have not seen legislation to address the staff and teacher shortage or very little that may help, but what we have seen is a lot of legislation that will arguably make it worse. When you vilify teachers and staff, when you limit their ability to do what they know is best for students, they're not going to stay," Spar said.
Florida Congresswoman Frederica S. Wilson from District 24 introduced a bill in February in the House to try to raise teacher salaries. The American Teacher Act would incentivize states to increase the minimum teacher salary to $60,000. The bill has more than 50 cosponsors so far.