Florida woman arrested for abandoning 9 dogs in field because 'she couldn't handle them anymore': deputies
MARTIN COUNTY, Fla. - A Florida woman was arrested after admitting she dumped nine "filthy" and "confused" dogs in a field because she "couldn't handle them anymore," according to the Martin County Sheriff's Office. 
Deborah Perez was arrested and charged with nine counts of animal abandonment and cruelty. 
The 62-year-old woman allegedly drove 5 miles from her mobile home in Stuart to a parking lot near woods and dumped nine dogs, deputies said. The dogs – purebred Lhasa Apsos ranging from 4 months to 4 years old – were left in the heat without food or water. The pups were able to take shelter under some trees before being picked up and brought to safety by concerned citizens and animal services officers, deputies said. 
Photo: Martin County Sheriff's Office
"(The dogs) stayed somewhat close together, which was one of the many reasons so many people stopped to help," deputies said. 
With help from the community, deputies were able to locate a suspect, later identified as Perez. 
Tipsters told deputies Perez went from owning multiple dogs in her mobile home to just having three. At first, Perez said she knew nothing about the animals but confessed days later to dumping the animals, according to the sheriff's office. 
She ultimately surrendered to deputies after her confession and was booked on $45,000 bond. 
"We would like to thank the community for their concern, and for everyone who called in tips. This made an incredible difference in the outcome of the case," the Martin County Sheriff's Office said. "MCSO's Animal Services Officers and our Criminal Investigations Detective were committed to locating the person who committed this act. And they did just that while saving every single dog that was dumped in that field."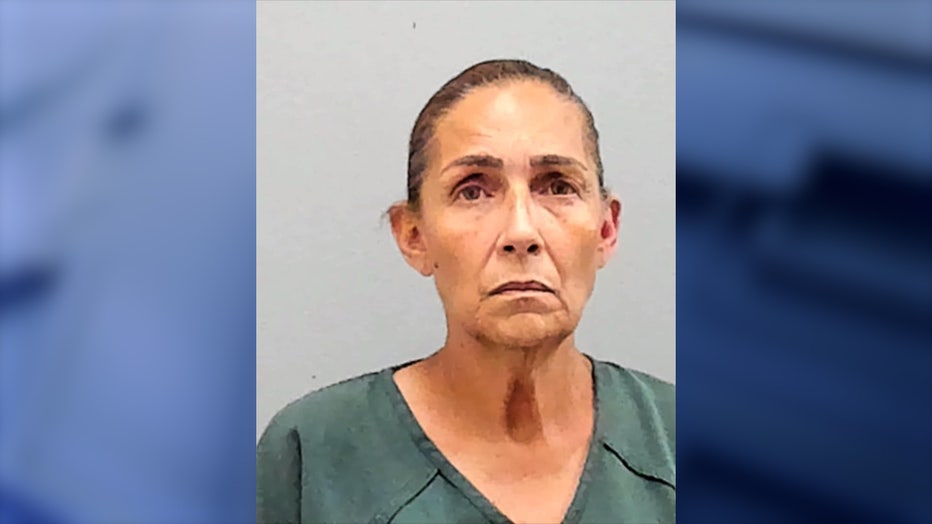 Photo: Martin County Sheriff's Office
MORE CRIME NEWS: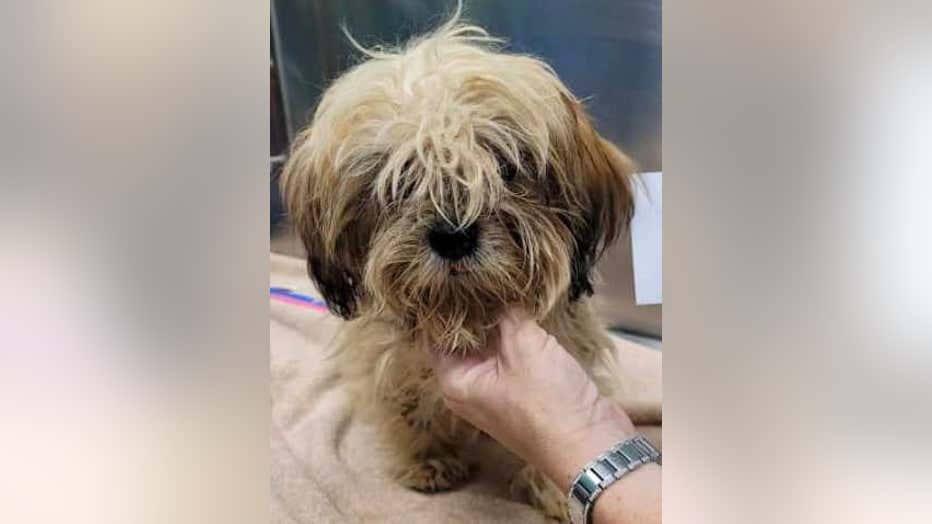 Photo: Martin County Sheriff's Office
What will happen to the dogs?
All nine dogs are being prepared to find their forever homes, deputies said. 
The Humane Society of the Treasure Coast is leading the charge as they provide around-the-clock care for the pups since they were recovered. 
"This is a time-consuming and costly venture and we are grateful for their dedication," the Martin County Sheriff's Office said.