Florida woman arrested for FHP-inspired car makeover, troopers say: 'Fell in love with the color scheme'
MIAMI-DADE COUNTY, Fla. - A woman in South Florida was arrested and charged after her Florida Highway Patrol-inspired car turned troopers' heads while driving down the highway. There was an FHP-inspired wrap on the car that the woman reportedly had added because she "fell in love with the color scheme," according to an incident report. 
Iulia Pugachev of Hollywood was pulled over on Oct. 10 on the Palmetto Expressway in Miami-Dade County. Troopers saw the black and tan car with a decal on the side that said "FSO Guard," the report said. There was also a decal closely resembling a police department badge and a blue and white light bar on top of the car, troopers added.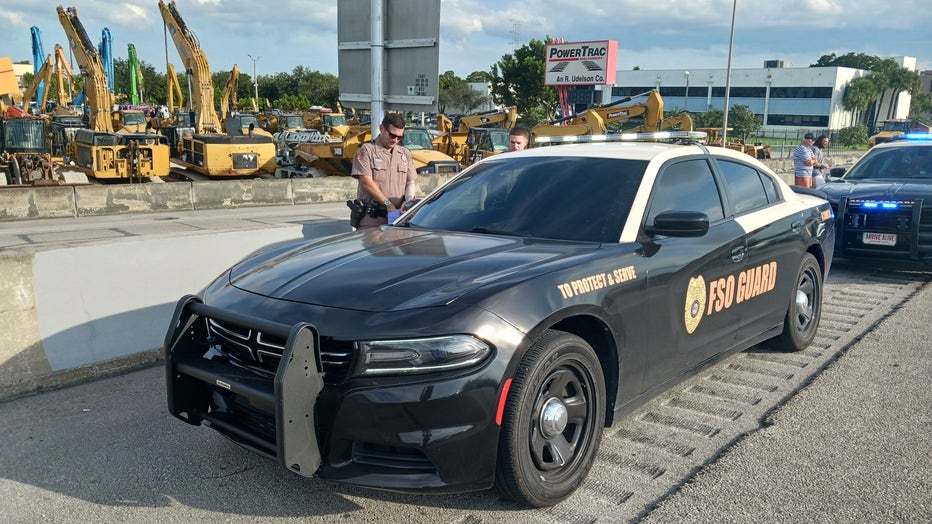 Photo: Florida Highway Patrol
Troopers told Pugachev that no vehicle in the state of Florida can have the same color scheme as FHP's marked patrol cars. The 28-year-old woman said she wasn't aware, and told troopers she bought the vehicle as is from a car auction. 
Photo: Florida Highway Patrol
She later told troopers that she contracted a mechanic at a body shop in Hollywood to install the blue and white light bar system, the report said. At a nearby wrap business, she asked for the car to be "black and tan because she had previously seen FHP's marked patrol units and fell in love with the color scheme," the report continued. 
MORE FLORIDA HEADLINES: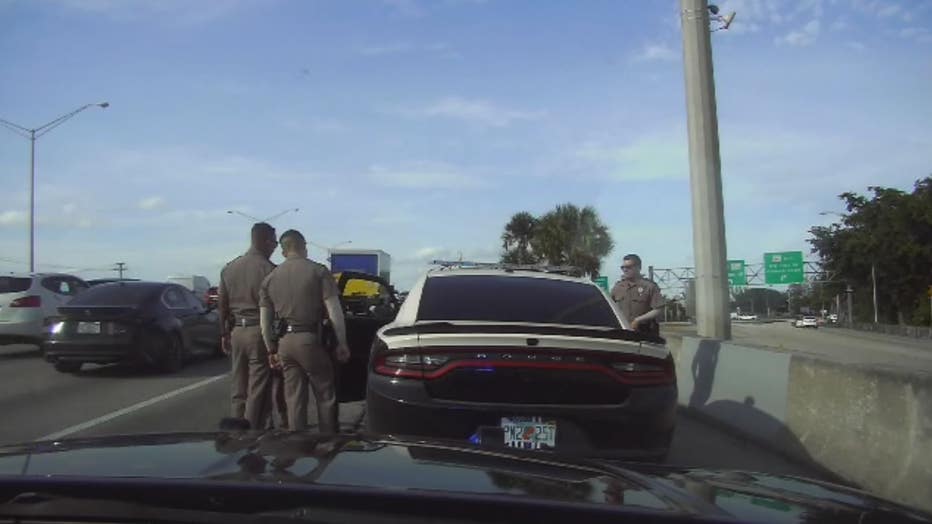 Photo: Florida Highway Patrol
Pugachev was arrested for operating a motor vehicle without registration, imitation on a Florida Highway Patrol marked unit and misuse of a dealer license plate. She was transported to Turner Guilford Knight, but due to "staffing issues and TGK not accepting hard copies because of their network failure," Pugachev was uncuffed and signed a charging document and notice to appear.