Florida woman, 85, killed by large alligator in St. Lucie County, FWC says
ORLANDO, Fla. - An 85-year-old woman was attacked and killed by a large alligator on Monday in St. Lucie County, Florida, Florida wildlife officials said.
The Florida Fish and Wildlife Conservation Commission (FWC) and the St. Lucie County Sheriff's Office responded to a 911 call about an alligator attack at a home on Picante Circle in St. Lucie County.
Officials with FWC said an 85-year-old woman – identified the next day as Gloria Serge – was killed in the attack, and that trappers had captured the alligator believed to be involved.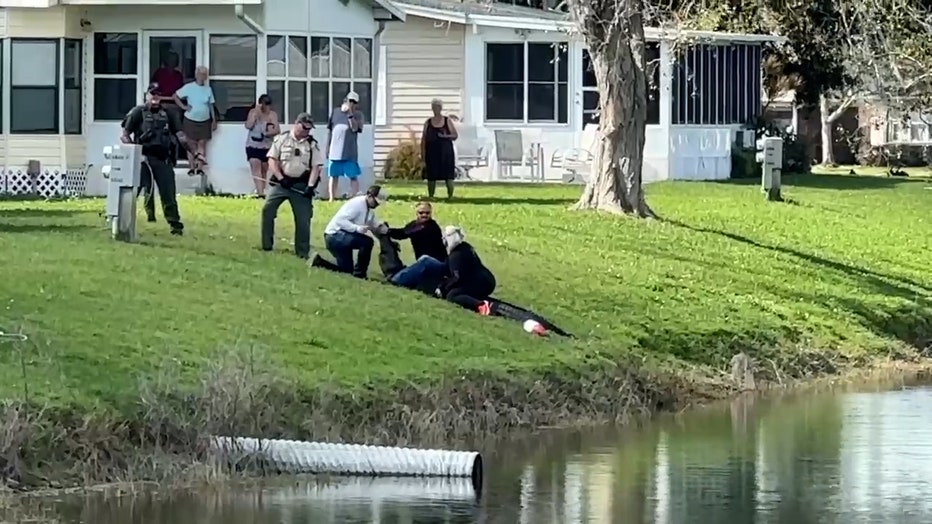 Photo credit: WPTV/West Palm Beach
Sheriff Ken Mascara told our TV partners at WPTV that the alligator was around 11-feet long.
"Our thoughts and deepest sympathies are with the family and friends of the victim," a spokesperson for FWC said in an emailed statement to FOX 35.
Video from WPTV showed officials with FWC trap the alligator and load it into a truck.
Attacks by alligators are rare, according to the FWC. However, alligators are located in every county in the state and are often found in lakes, ponds, streams, marshes, and other bodies of water.
Officilas have said that alligators can become aggressive when provoked or during the spring breeding season.
FWC: Alligator safety tips for Floridians
Never feed an alligator
Keep pets away from water's edge
Swim during the day and in designated areas
If you see an alligator, keep you distance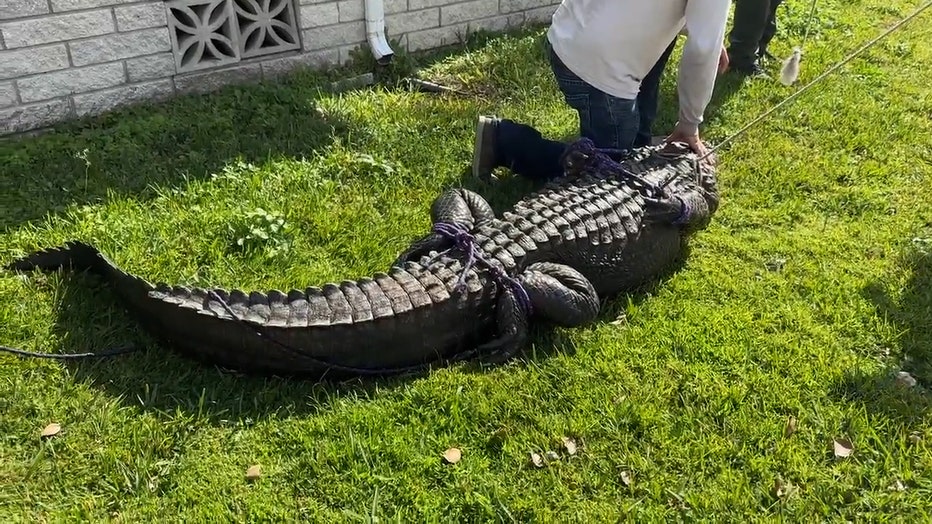 Photo credit: WPTV/West Palm Beach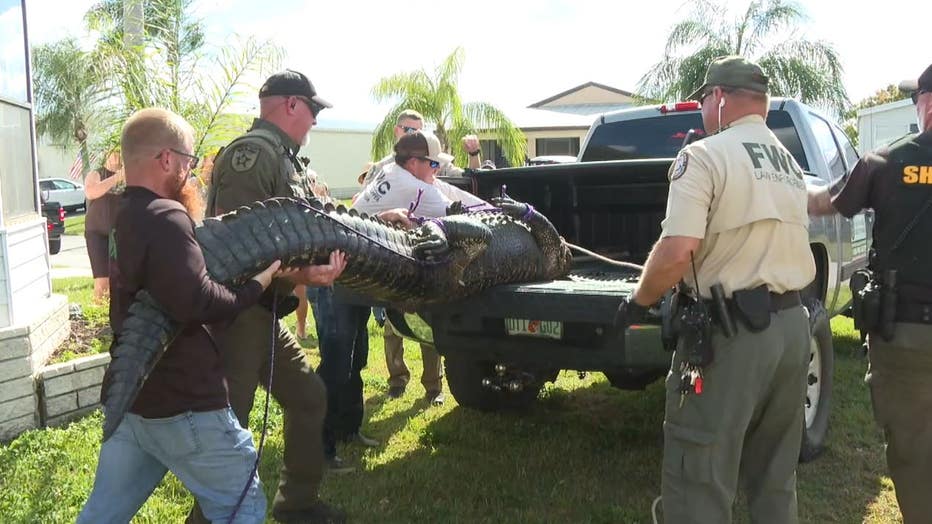 Photo credit: WPTV/West Palm Beach
Florida Nuisance Alligator Hotline
The Statewide Nuisance Alligator Program (SNAP) has been established to address complaints concerning specific alligators believed to pose a threat to people, pets, or property. People with concerns about an alligator should call FWC's toll-free Nuisance Alligator Hotline at 866-FWC-GATOR (866-392-4286).