Florida woman uses 'one more item' excuse at Winn-Dixie to steal $330 worth of groceries, deputies say
MARION COUNTY, Fla. - A Marion County woman has found herself behind bars after concocting a scheme to steal nearly $330 worth of groceries from Winn-Dixie this week, according to deputies. 
Sarah Howe was arrested and charged with misdemeanor retail theft after the incident that unfolded at Winn-Dixie on East Highway 40 in Silver Springs on Nov. 6, according to an arrest affidavit from the Marion County Sheriff's Office. 
Deputies responded to the grocery store on Tuesday in reference to the retail theft that occurred the day before, the report said. The manager said a woman, later identified as Howe, allegedly stole from the store on Monday. 
Howe was checking out when she told the cashier she needed to grab another item, according to the affidavit. She said she needed to take the shopping cart with her "so that she could balance while she walked to get the other item," but that's when she walked out of the store, passing all points of sale.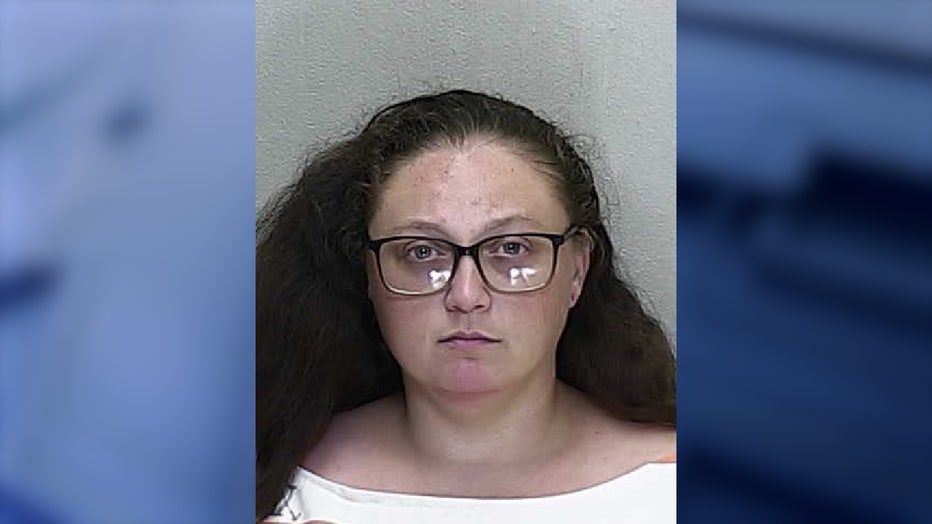 Photo: Marion County Sheriffs Office
Before Howe left, the cashier said the total was $328.34, the report said. 
The store manager was able to ID Howe based on her Winn-Dixie card, which had her information attached to it. Deputies then paid a visit to Howe's house, based on the address listed. 
The people that live in the house told deputies that Howe "recently left to go to the store," according to the affidavit. Howe was found later that day at a Family Dollar, where she was placed under arrest. 
MORE FLORIDA WOMAN: 
In a post-Miranda interview with deputies, Howe said she went to Winn-Dixie on the day of the alleged theft and did leave the store without paying for the items in her cart. 
She was transported to the Marion County Jail, where she remains on $500 bond.