Florida woman who struck alleged intruder with club speaks out: 'I was thinking we're going to die'
DUNNELLON, Fla. - When an alleged intruder tried to make his way into a Marion County couple's home, a wife struck him with a club while the husband held him at gunpoint, deputies said. 
The blood from the club is visibly seen on Robin Rivera's mugshot. The 41-year-old man was arrested and is now facing assault and battery charges, according to authorities. 
The incident occurred at the Mitchells' home on Southwest Rainbow Lakes Boulevard in Dunnellon. Deputies said Rivera kicked down the door to their home and made his way inside.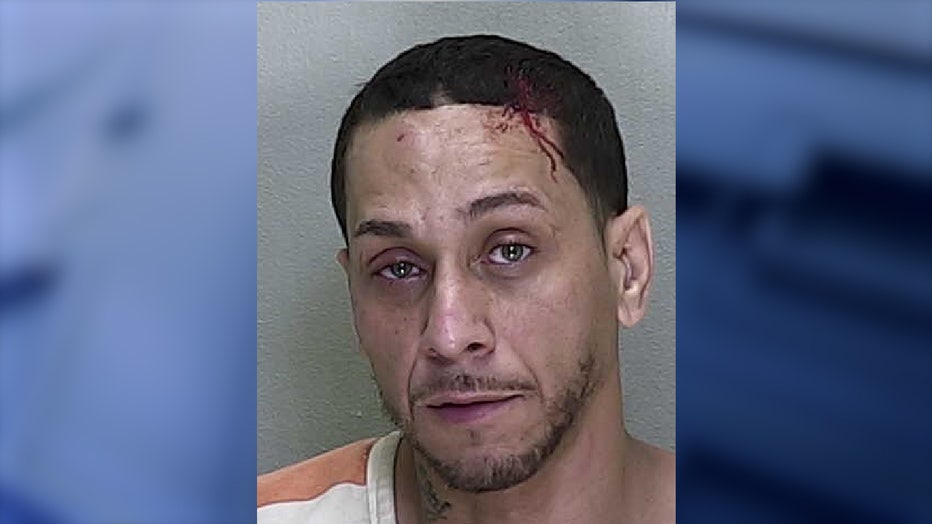 Photo: Marion County Sheriff's Office
"Someone was kicking at the door. I woke my husband up saying, 'Someone's breaking in, someone's breaking in,'" Mitchell told the FOX 35 News Team.
 She said her husband Taylor grabbed his gun while she called 911 and her father for help. 
"My husband was screaming, 'Get out, or I'm going to shoot you! I'm going to shoot you! Get out!'" but Rivera replied, "'Kill me, I want you to kill me. My family's in need."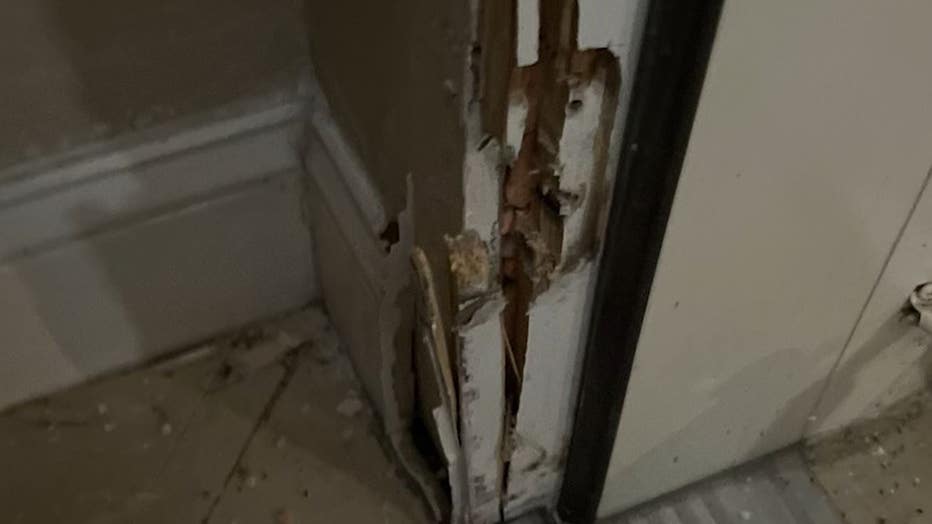 Tracie said she just wanted the man to get out of her house. "I was like, 'No, no, just get out, leave,'" she said. 
During Rivera's exchange with her husband, Tracie said the alleged intruder grabbed the barrel of Taylor's gun, causing him to fall. Tracie said the two tussled over the weapon and that's when she grabbed a club, which looks a lot like a small wooden bat.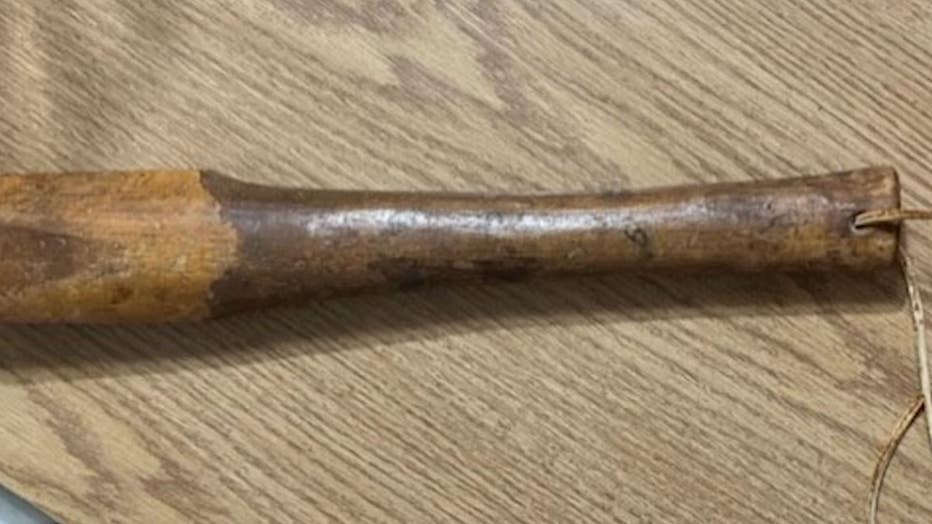 "I just hit where I could hit him and then hit him in the head. It did knock him down," she said. 
Deputies said Rivera got up again and charged at them several times, so the couple fought back.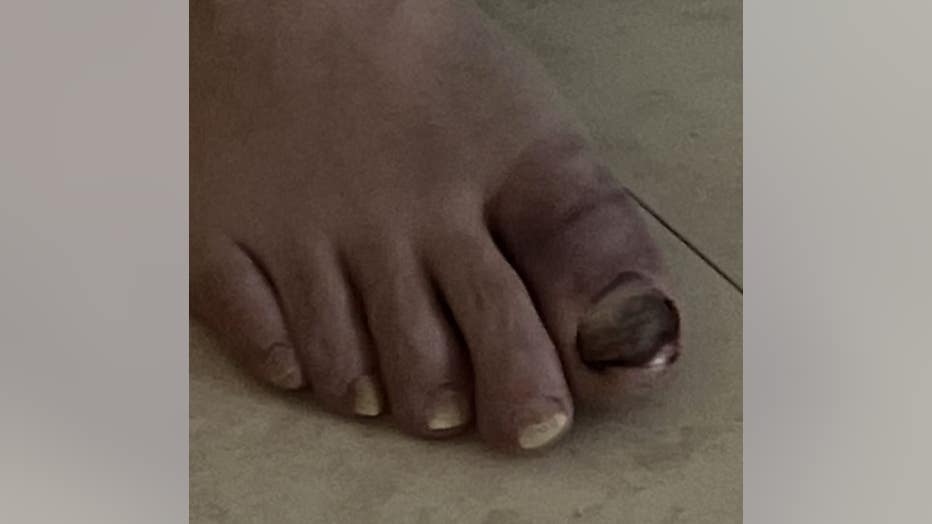 "I was thinking, 'We're going to die, if he gets a hold of the gun, we're going to die.' And that's why I hit him with that club, bat thing," Tracie said. Shortly after, Tracie's father – a veteran – arrived at their house, and he was able to keep Rivera down. Deputies arrived moments later. 
When asked why Taylor didn't shoot, Tracie said her husband said he couldn't pull the trigger. "God kept me from pulling that trigger," she said about her husband, who suffered a broken toe and bruises on his body.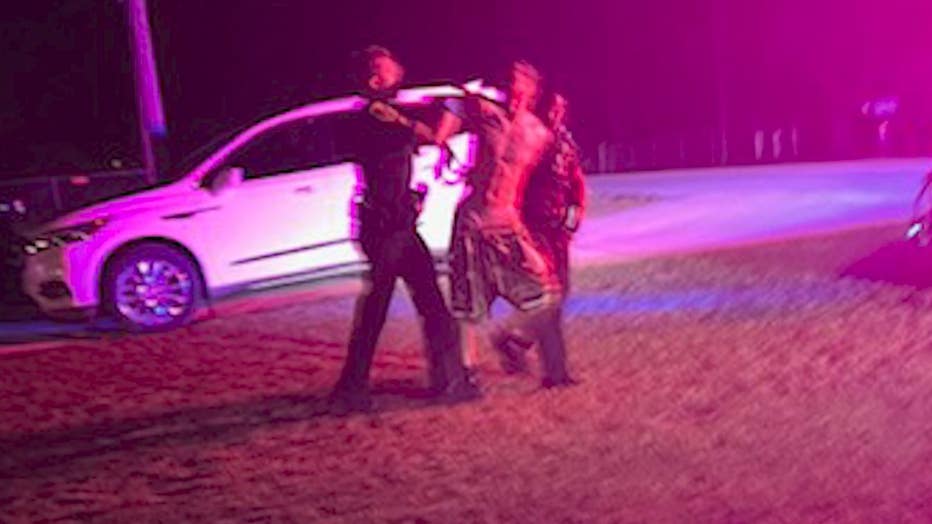 Now that the incident is behind them, Tracie said she's "glad my husband didn't shoot him" because she hopes he gets a second chance at life. 
Deputies said Rivera was "highly intoxicated" during the arrest and was trying to find his mother-in-law.