Florida woman's drunken ride at 120 mph ends with 'violent' fingernail attack on trooper, FHP says: WATCH
PINELLAS COUNTY, Fla. - A Florida woman's alleged drunken ride at 120 mph in a 55 mph zone led to her arrest, but the traffic stop took a turn when she became "violent" with the Florida Highway Patrol trooper whose hand she reportedly dug her fingernails in. 
Brittany Bianchi was arrested and charged with a DUI after the incident that unfolded on the Gandy Bridge in St. Petersburg on Saturday night, according to the Florida Highway Patrol. 
The 31-year-old was also charged with resisting an officer with violence, battery on law enforcement, habitual traffic offender, possession of marijuana, possession of drug paraphernalia, speeding, and no insurance. 
This marks Bianchi's third DUI arrest within 10 years, troopers said. 
Bianchi was driving in a Mercedes at 120 mph in a posted 55 mph zone when she passed a trooper, the Florida Highway Patrol said. A trooper conducted a traffic stop and arrested Bianchi for a DUI. 
She became defensive, as seen in bodycam and dashcam video obtained by FOX 35 News. 
"You have no proof that I was drinking. You have no proof that I was doing anything wrong except for speeding, and all that is just a reckless driving charge," Bianchi is heard telling the trooper. "So everything you're doing right now is just to inconvenience my life, for what?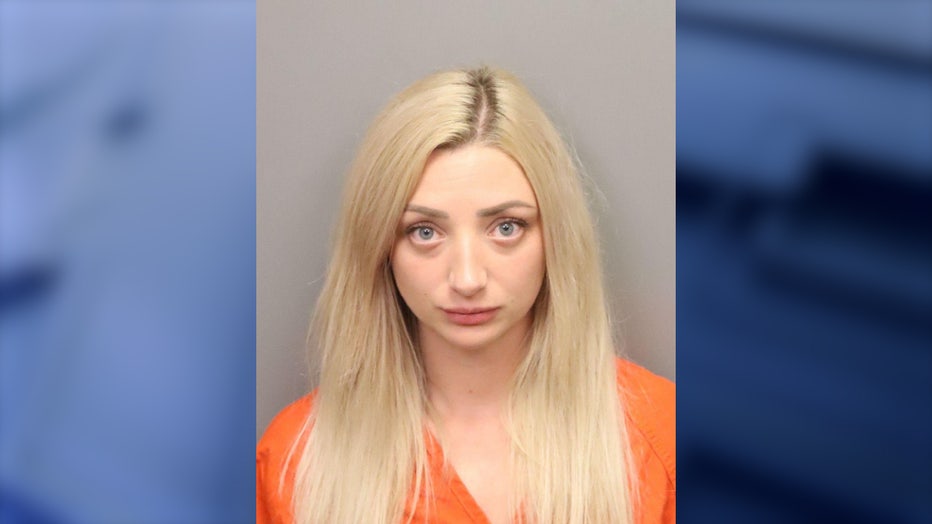 Photo: Pinellas County Sheriffs Office
"Like, I have a 7-year-old at home. Like, I'm not doing anything wrong but speeding, and you're just assuming everything, for what?
"That's what I don't understand. I didn't drink. I didn't do anything wrong."
Photo: Florida Highway Patrol
After she was taken into custody, Bianchi allegedly became "violent" and dug her fingernails into the trooper's hands, the report said. 
While Bianchi is waiting in the patrol car, she is seen trying to open the partition between the front and back seat after the trooper closed it, albeit in handcuffs, as seen on the video footage. 
"Are you trying to fight me?" the trooper is heard saying. "Remove your hand."
"It's my right to have it open," Bianchi continued to repeat.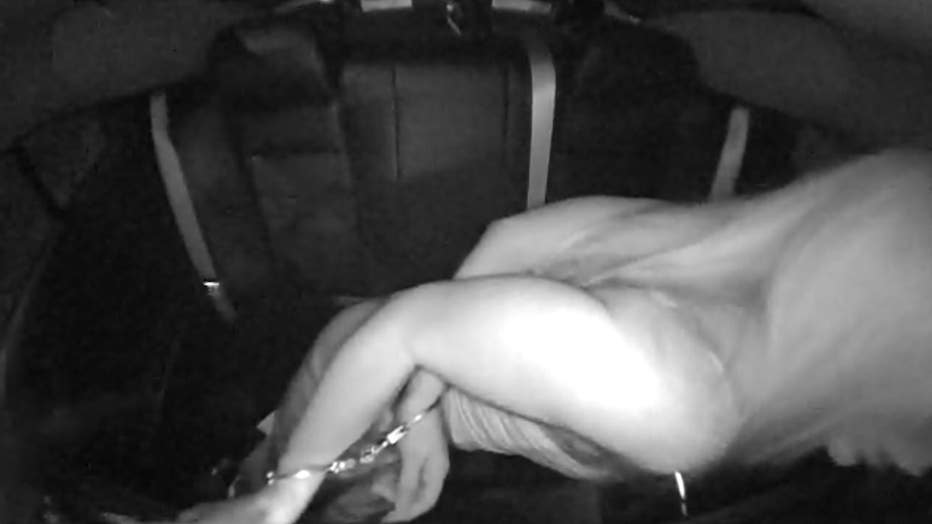 Photo: Florida Highway Patrol
The patrol car video also caught a conversation between the trooper and another officer after Bianchi was put into a different patrol car and hauled off. 
"She was fighting with me through the window, I started bleeding …" he is heard saying. 
You can watch the video of the incident in the video player above. 
MORE HEADLINES:
She was transported to the Pinellas County Jail on a $12,800 bond. She has since been released.