Deputies seek help locating 'jerk' who stole food trailer in Ocala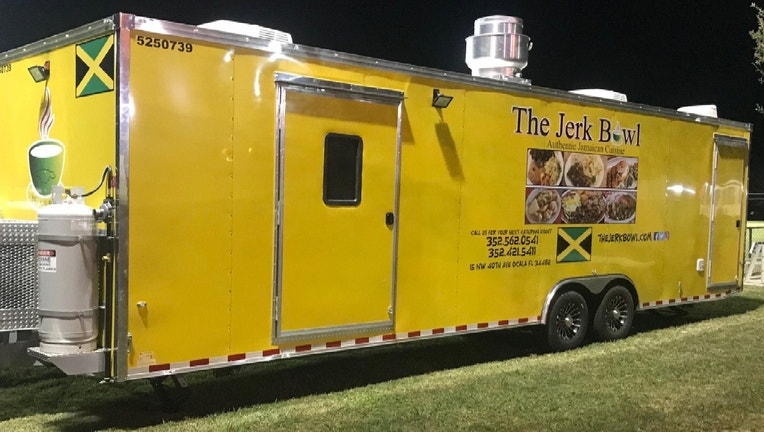 article
ORLANDO, Fla. - Deputies in Marion County are looking a suspect in the theft of a food trailer.
"The Jerk Bowl" food trailer was stolon from a secured area at 15 NW 40th Avenue in Ocala, on March 27, by someone who hitched the trailer to what appears to be a rented a U-Haul pickup truck, according to investigators.
"The initial investigation revealed that someone forced entry into the area where the trailer was stored by breaking a lock on the gate," read a Facebook post from the Marion County Sheriff's Office. "Surveillance footage showed the U-Haul truck arriving at 11:27 p.m. without the trailer and towing it away at 11:45 p.m.  

Detectives are asking that if you have any information about the whereabouts of "The Jerk Bowl" food trailer, or the identity of the "jerk" who committed this crime, call (352) 732-9111.
You can call in anonymous tips to the Crime Stoppers of Marion County at 352-368-STOP(7867). Tips can also be submitted at www.ocalacrimestoppers.com. For Crime Stoppers, please reference 23-25 in your tip. Also, IF YOU USE Crime Stoppers and your tip leads to an arrest, you may be eligible for a CASH REWARD.