Former President George H.W. Bush stable after breaking bone in neck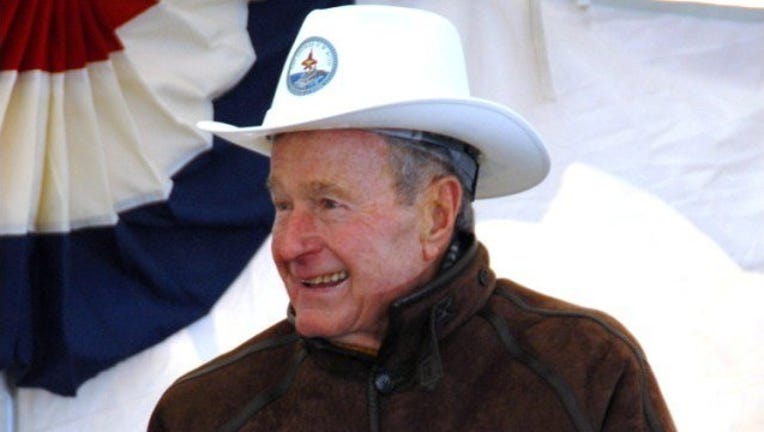 article
Former President George H.W. Bush is in stable condition Wednesday after breaking a bone in his neck in a fall at his Maine home, his spokesman says.
"He is fine -- but he'll be in a neck brace," Spokesman Jim McGrath tweeted.
Bush, who celebrated his 91st birthday last month, is the oldest living former U.S. president. He was hospitalized in Houston in December for about a week for precautionary treatment after experiencing shortness of breath. He said he was "grateful to the doctors and nurses for their superb care" after his treatment there.
In 2012, Bush spent nearly two months, including Christmas, at the same Houston hospital for treatment of a bronchitis-related cough and other issues. The former president also suffers from a form of Parkinson's disease that has forced him to rely on a motorized scooter to get around.
There was no immediate comment from any member of the Bush family, including former President George W. Bush and 2016 GOP presidential candidate Jeb Bush.
The Associated Press contributed to this report.