Free Queso Day at Moe's Southwest Grill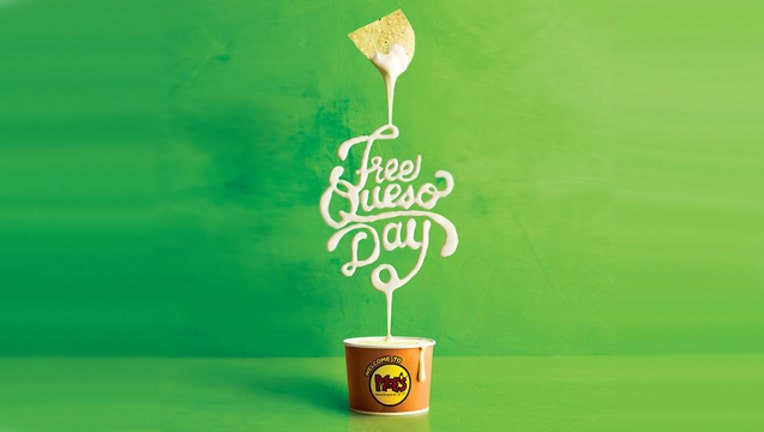 ATLANTA - Moe's Southwest Grill is bringing cheese-induced happiness to fans around the country with its Free Queso Day.
Guests can enjoy a complimentary 6-ounce cup of queso and fresh, warm chips at participating locations on Thursday, Sept. 21.  No purchase is necessary.
"As we move into our 17th year of serving our famous queso, which is now available in over 700 restaurants, we know just how much our fans light up at the mere mention of the liquid gold," said Bruce Schroder, President of Moe's. "It is time once again to celebrate Free Queso Day together, our annual chance to say thanks to our loyal fans and invite queso newbies along to see why Moe's is known for it."
Moe's is also launching a 24-hour Queso Hotline at 12:01 a.m. on Free Queso Day, Sept. 21 for fans to divulge their "queso confessions."  Give Moe's experts a call on the Queso Hotline at 1-855-440-6337 if you want to share a confession about:
How much queso you've eaten in one sitting

How often you think about eating queso

The weirdest food you put on queso (when in doubt, do it)

The craziest queso-related thing you've ever done