Gainesville fire being investigated for possible arson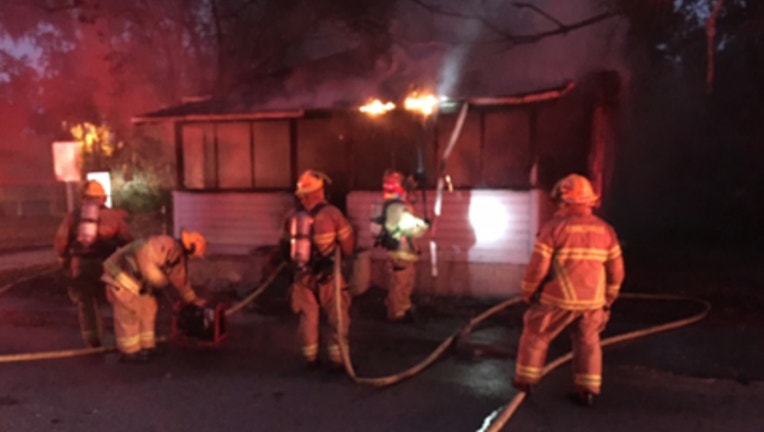 article
GAINESVILLE, Fla. (FOX 35 WOFL) - The Gainesville Fire Rescue said on early Tuesday morning that they responded to reports of a residential building fire. 
Upon arrival, they say that flames were showing form the front porch and the two front windows of the house. 
They reportedly began to aggressively attack the fire and had it down within four minutes. 
They also reported that their search of the residence showed that the home was clear with no occupants. 
The Gainesville Fire Rescue says that the fire spread to teh front porch and the first two interior rooms, about 35% of the residence. 
The fire is reportedly being processed for possible arson. 
There were no injures to any citizens or firefighters during this incident, according to the report.