Gainesville firefighters rescue dog from house fire; dozens displaced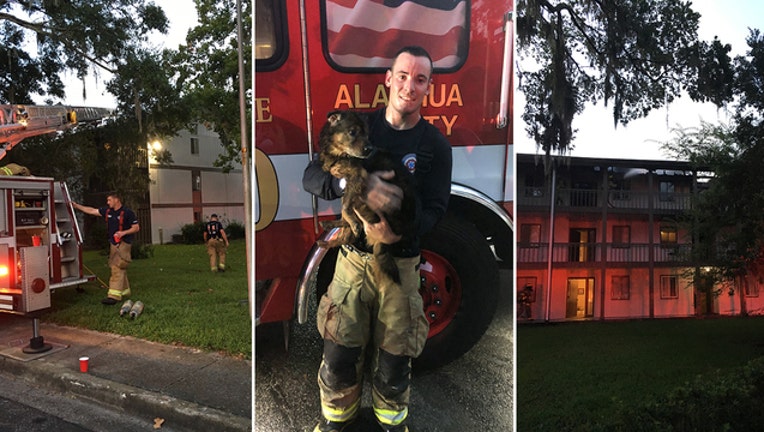 article
GAINESVILLE, Fla. (WOGX FOX 51) - Firefighters in Gainesville, Florida are being credited with saving a dog during a residential fire.
Gainesville Fire Rescue and Alachua County Fire Rescue crews responded to the Oaks Condominiums, at 6519 W Newberry Rd., around 5:30 a.m. on Thursday.  Over 30 firefighters from both agencies were able to bring the fire under control.
"Of the twelve units in the fire building, six were saved and limited to light to moderate damage and six apartments are a near total loss," said Stephen Hesson Operations Chief Gainesville Fire Rescue. "Firefighters saved one dog from the fire building that was revived using a pet mask to deliver oxygen."
About 25 residents are displaced by the fire, and the American Red Cross was providing assistance. 
"Thankfully, all residents safely evacuated. One person suffered minor smoke inhalation and was treated on scene and one person was transported to the hospital after suffering a medical emergency," Hesson added.
The fire is currently under investigation to determine the origin and cause.