Gainesville teacher arrested for trying to lure a child online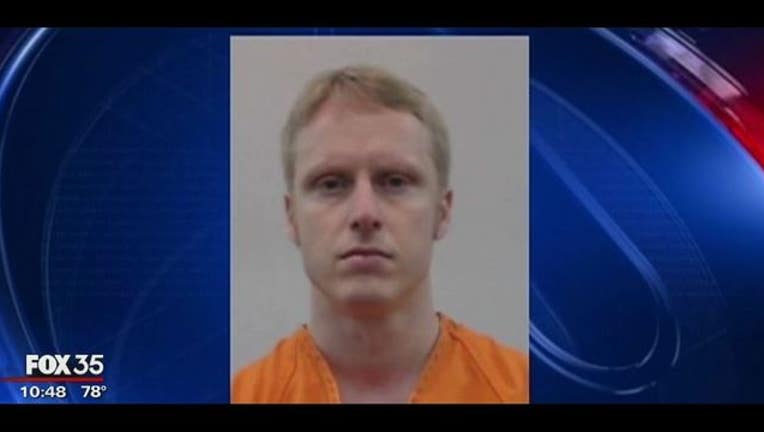 article
GAINESVILLE, Fla (WOFL FOX 35) - A Gainesville teacher who teaches at two schools, is in jail in Columbia County. He's accused of trying to solicit an underage girl.
David Austin O'Neill is locked up in Columbia County facing felony charges, arrested Saturday, after Deputies say he tried to lure a child online. He is 33, she was 16. 
The School District confirms O'Neill is a part-time chorus teacher here at Abraham Lincoln Middle School and Howard Bishop Middle.
Kidan Collins spoke to Fox 35, with permission from his mother. Kidan Collins,13, is a student at Howard Bishop Middle School "I knew people who attended his class," Collins said. "That's the second teacher I've known who's been arrested for that kind of thing. I don't know, that kind of came off as a shock to me…that, like, one of our teachers did such a thing."
The arrest report said O'Neill contacted a 16-year-old girl through Facebook and asked for her number. In the report, O'Neill messaged back and forth, despite repeated reminders of her age. He was even given multiple opportunities to "walk away" from the conversation. The report says during the conversation, O'Neill said he had to be careful, because it was inappropriate for him to be talking to her. He even expressed concerns about being caught. He arranged to meet the girl in Lake City, where he was busted by an undercover agent.
In the report, O'Neill told deputies he had been warned by a parent of one of his students to stop contact with their underage daughter, who was also 16. O'Niell denied having that level of contact with any other child. The report does not say where the alleged crime happened.
The School district spokesperson told Fox 35, says O'Neill is on paid administrative leave, which is standard protocol. A search of inmate records Tuesday, said his bond is at $175,000.