Goats on the run in Gainesville are chasing people, police searching for owner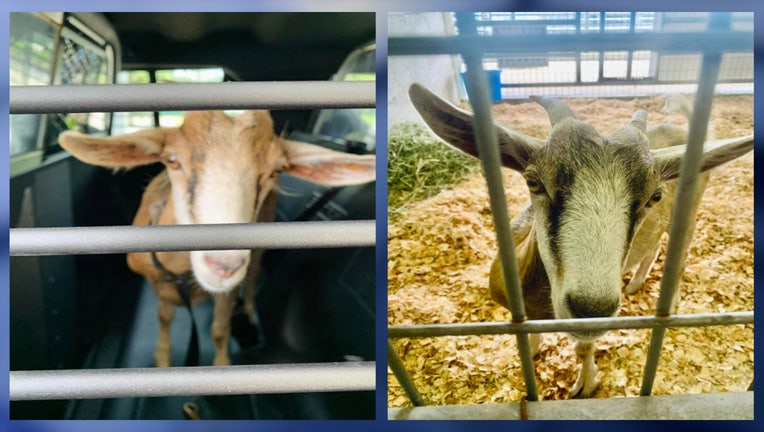 article
GAINESVILLE, Fla. - Goats are on the loose in Gainesville and police are asking for the public's help with finding the livestock animal's owner. 
The Gainesville Police Department said they received several calls about baby and adult goats chasing people in a parking lot on Friday. 
Some people were trying to catch the goats, and some unlucky citizens were chased instead. 
Credit: Gainesville Police Department
MORE ANIMAL NEWS: 
Police said most of the goats got away, but an Alachua Sheriff's Deputy secured one of the goats. 
The areas where the calls were made were: 
1624 NW 5th Ave
109 SW 2nd Ave
800 NW 15th St
700 SW 9th St
Depot and SW 11th St
A goat were also running loose on July 1 after the GPD received several calls of a goat running around near 1100 NW 13th Street before being taken into custody. 
Police ask that anyone with information to please call 352-955-1818 or the UF Animal Hospital at 352-392-2235.