Gov. Scott seeks money to battle terrorism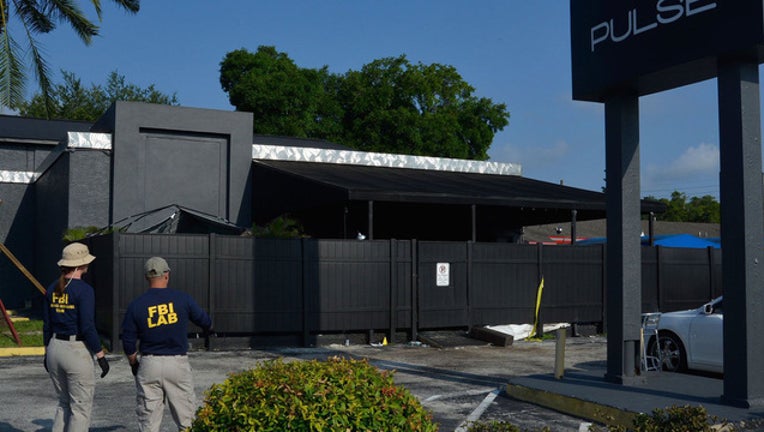 article
TAMPA (NSF) - Gov. Rick Scott is backing a request from state law-enforcement officials to set up anti-terrorism squads across Florida.
Scott will include in his 2017-2018 budget proposal a $5.8 million request for counterterrorism efforts by the Florida Department of Law Enforcement, he announced Wednesday during a news conference in Orlando.
State lawmakers, faced with a tightening fiscal outlook, will craft the budget during the 60-day legislative session that begins March 7. The 2017-2018 budget year starts July 1.
In making his pitch for the counterterrorism money, Scott drew upon the "ISIS-inspired" massacre of 49 people at the Pulse nightclub in Orlando last June, which the governor said was "an attempt to rip at the seams of our society."
"No family should go through what so many experienced after the attack on the Pulse nightclub," Scott said. "And we will do everything in our power to make sure this never happens again."
The shooter, St. Lucie County resident Omar Mateen, was killed by police.
Scott called the massacre an "attack on our gay community, our Hispanic community, Orlando, the state of Florida and the United States of America." Many of the victims at the gay nightclub were Hispanic.
The money proposed by Scott would fund 46 new special-agent and analyst positions, which would be divided into eight squads throughout the state "whose sole focus" would be counterterrorism, FDLE Commissioner Rick Swearingen said Wednesday.
"As the threats to our nation increase, FDLE is ready to move to the next level," Swearingen said.
Swearingen said that while federal law-enforcement officials do "a great job," they "have said they do not have sufficient resources to combat terrorism on their own."
Swearingen first announced his proposal for the anti-terrorism squads in September at a Florida Cabinet meeting.
The agency's request also included a $10,000 hike in the base pay for officers. Starting pay is currently $46,000. The proposal would also incrementally adjust the salaries of agents who have been with FDLE from two to eight years.
The law enforcement agency's spending proposal would require an additional $20 million to its current $293 million budget. Almost half of the request would come from money set aside in trust funds rather than from general revenue.
In December, Scott unveiled a plan to boost pay for state law-enforcement officers by 5 percent. Scott has said the pay raise, for the spending year that begins July 1, would affect about 4,000 officers and cost $11.7 million. It would apply to officers at FDLE other state law-enforcement agencies.
Scott's entire budget proposal will be announced prior to the start of the regular session.