2 Hillsborough County deputies seriously injured after being 'intentionally' struck, 'ambushed' in Brandon
HILLSBOROUGH COUNTY, Fla. - Two deputies with the Hillsborough County Sheriff's Office were seriously injured after a man intentionally and deliberately accelerated his car into them, according to Sheriff Chad Chronister.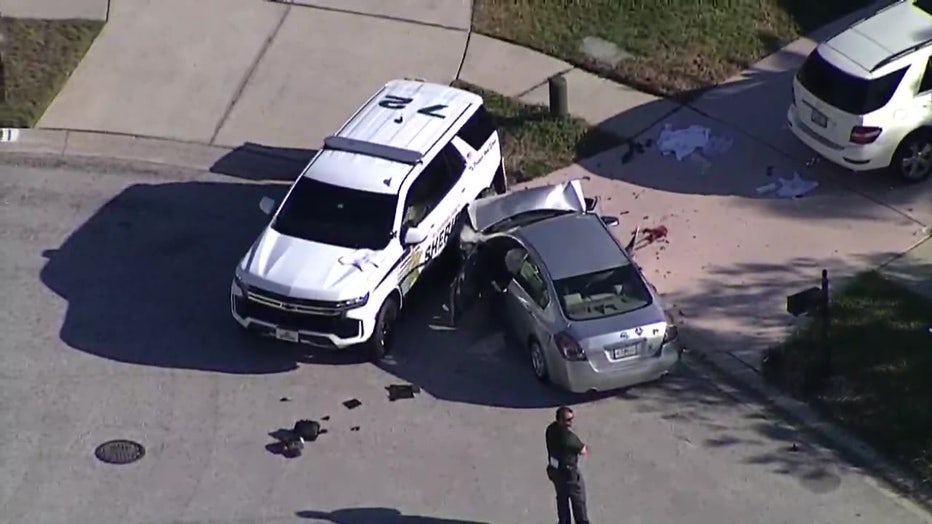 According to Chronister, a man, later identified as Ralph Bouzy, 28, intentionally ambushed deputies with his car, intending to kill them.
Two deputies responded to a call in Brandon at around 7:44 a.m. after a woman said her son was in a mental health crisis at their home.
READ: 'Take Care of Maya' trial: Still no verdict yet in $220M case against All Children's Hospital
Deputies arrived at the Heather Lakes subdivision where Bouzy and his mother lived. The first two arriving deputies found the son sitting in a running car and tried to de-escalate the situation, but Bouzy refused to roll down the window and left the scene in the car.
Chronister said Bouzy then returned to the scene, where two other deputies had arrived, at a high rate of speed. He accelerated into them and struck two of the deputies, where they were standing about 10 feet from their cars.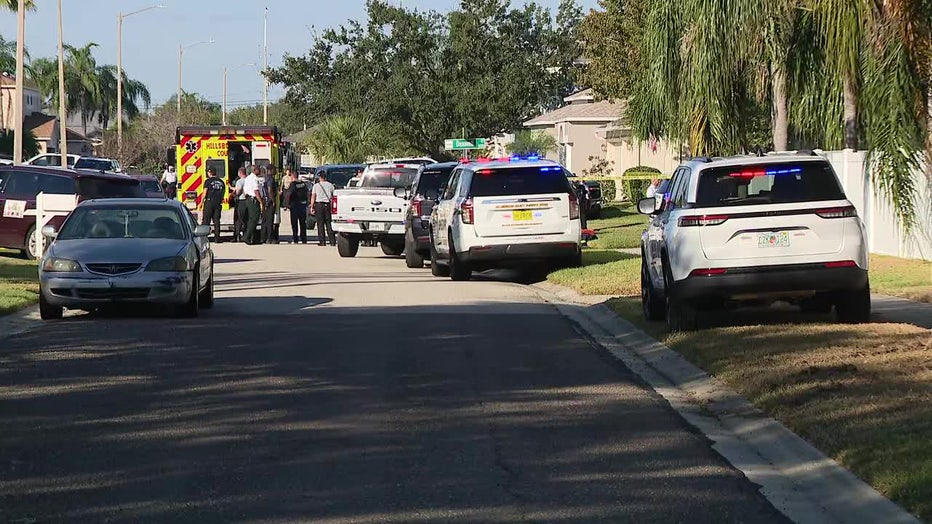 The deputies tried to dive out of the way but were pinned between their vehicles.
According to the sheriff, one of the deputies, Corporal Carlos Brito, might have to have his leg amputated due to the severity of his injuries. His injury was so severe, Chronister said, that a piece of his femur bone was stuck in the cars. Deputy Manuel Santos also suffered a leg injury, which Chronister said was a bilateral break.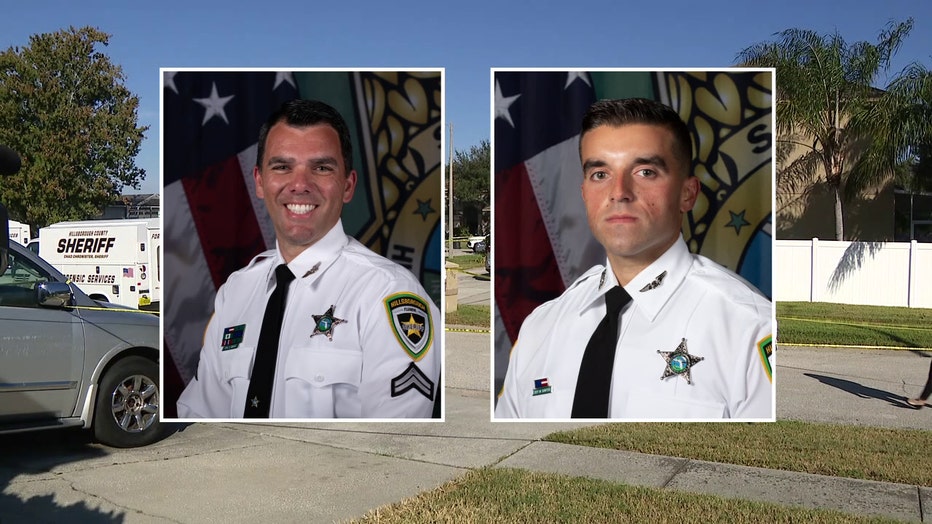 READ: Florida cowboy claims swamp cabbage is a 'must-eat' for anyone who calls the Sunshine State home
Both are undergoing surgery at the moment at Tampa General Hospital.
Chronister said after he hit the two deputies, Bouzy exited his car and nonchalantly started walking toward his home. Deputies approached him and deployed their tasers, taking him into custody without further incident.
Bouzy has been arrested five times, including three felony charges and 14 misdemeanor charges. Chronister said Bouzy was arrested as a suspect in a 2017 hit-and-run and punched a deputy in the face. On his way to the jail, he said he hated law enforcement and was going to kill a deputy sheriff.
"He was almost successful here today," Chronister said. "Thankfully, regardless of how injured they are [or] the recovery that they may face, both deputies are alive."