Hurricane Maria anniversary stirs up politics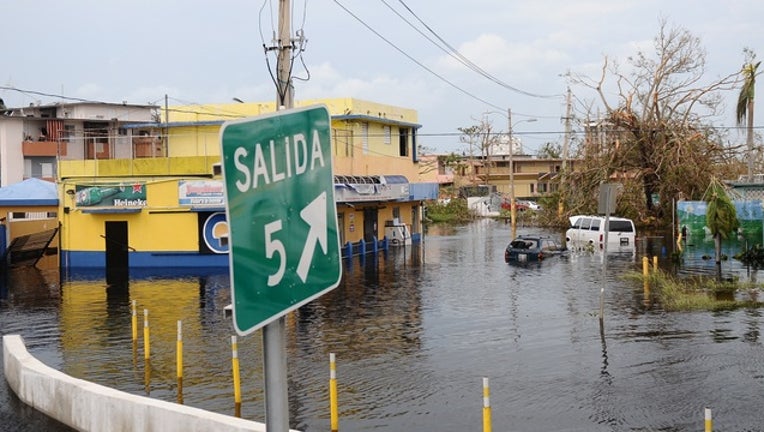 article
TALLAHASSEE, Fla. (NSF) - On Thursday's one-year anniversary of Hurricane Maria, Gov. Rick Scott made his eighth trip to Puerto Rico since the storm left the U.S. territory in tatters.
Cynics might view Scott's visit, in which he was slated to join Puerto Rican officials at an afternoon ceremony, as an attempt to snag Boricua votes as the term-limited governor tries to unseat veteran U.S. Sen. Bill Nelson in November.
Announcing the trip, Scott's press shop noted that the Florida governor has "been in contact with Puerto Rican officials to offer assistance and guidance" in response to the storm, even before Maria made landfall a year ago.
The somber occasion comes as top-of-the-ticket candidates continue to court Puerto Rican voters who had already emigrated to the Sunshine State as well as hurricane evacuees who have made Florida their new home.
But Democratic pols used the anniversary to link Scott and fellow Republican Ron DeSantis, the GOP's gubernatorial nominee, to President Donald Trump. The president sparked outrage last week when he said the estimated 3,000 deaths caused by Maria in Puerto Rico was a trumped-up number created by Democrats.
Contradicting a flurry of press releases about how much Scott's done to help Puerto Ricans on the island and in Florida, a trio of Democratic legislators with island roots told reporters Thursday that Puerto Rican evacuees remain in dire straits.
Housing, education and health care are among the struggles continuing to plague more than 1,000 families forced to relocate to Florida, according to state Sen. Victor Torres and state Reps. Amy Mercado and Robert Asencio.
The Democrats accused DeSantis, who stepped down from Congress last week to pursue his gubernatorial ambitions full-time, of failing to do anything to aid Puerto Ricans while he was in Washington.
And they don't view Scott in a positive light, either.
"Rick Scott is visiting Puerto Rico again, on the loss of 3,000 lives. Really? Is that what this governor is going to go there and tell that we all know, we all know, this is what happened in Puerto Rico? Rick Scott is going back over there to do what?" Torres, D-Orlando, said.
Puerto Ricans have been "disrespected" and "treated like second-class citizens," Mercado, also of Orlando, said.
The population of Puerto Ricans in Florida has swelled from 900,000 before Maria to up to 1.2 million since the storm slammed into the island, cutting off power, water and aid to many residents for months, according to Asencio.
"I want to make it very clear. The death of U.S. citizens is not a Republican or Democrat issue. It is a human tragedy," the Miami Democrat said.
DeSantis --- who parlayed his endorsement by Trump into a primary victory last month --- and Scott contradicted Trump's rejection of the death toll calculated by researchers at George Washington University.
But the Democrats on Thursday said the GOP candidates didn't go far enough in denouncing the president.
"For political expedience, they put out the statements, but true in their hearts they believe that what Donald Trump has done is sufficient for our families. Make no mistake. They are tied together at the hips. They will follow in lockstep with this president no matter what happens," Torres said.
Information provided by The News Service of Florida.