Hurricane Nicole picks ups some speed on path toward Florida: Timeline of arrival
LAKE MARY, Fla. - Hurricane Nicole continues to move toward Florida's east coast, picking up some speed, at 14 mph with an anticipated landfall sometime after 1 a.m. near the Indian River-St. Lucie county line. Just before 1 a.m. Thursday, the center of Nicole was located about 30 miles east-southeast of Fort Pierce with a maximum sustained wind of 75 mph.  
Hurricane Nicole formed while making landfall in Grand Bahama Island, according to recent observations from a NOAA Hurricane Hunter aircraft. 
MORE:
Here are key links you'll want to bookmark as Nicole nears our area:
WHEN WILL HURRICANE NICOLE MAKE LANDFALL IN FLORIDA?
The latest track shows the hurricane making landfall on the southeast Florida coast after 2 a.m. Thursday, and weakening to a tropical storm as it makes its way across the Central Florida area. 
"Nicole's center is then expected to move across central and northern Florida into southern Georgia Thursday and Thursday night, and into the Carolinas Friday," the NHC said.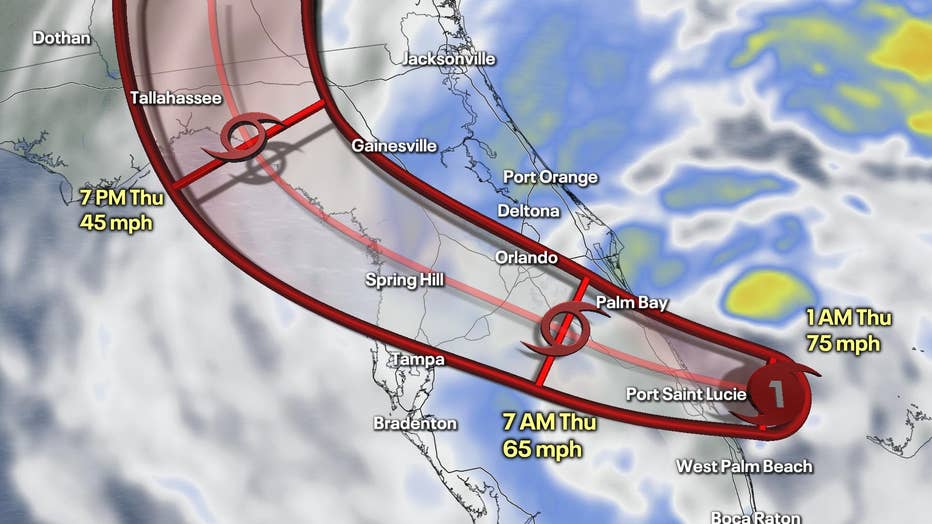 Residents in several Florida counties — Flagler, Palm Beach, Martin, and Volusia — were ordered to evacuate such barrier islands, low-lying areas, and mobile homes. Volusia, home to Daytona Beach, imposed a curfew and warned that intercoastal bridges used by evacuees would close when winds reach 39 mph. There is no penalty for ignoring an evacuation order, but rescue crews will not respond if it puts their members at risk.
Florida's east coast began feeling Nicole's impacts on Wednesday.  FOX 35 News cameras captured video of storm damage seen in Central Florida Wednesday, including a building collapse in Daytona Beach Shores. Officials in the beachside community deemed unsafe at least a half dozen, multi-story, coastal residential buildings already damaged by Hurricane Ian and now threatened by Nicole. At some locations, authorities went door-to-door telling people to grab their possessions and leave.
HOW STRONG WILL HURRICANE NICOLE WINDS BE IN ORLANDO?
Hurricane Nicole has a broad wind field and gusts could reach up to 60 to 70 mph in the Orlando metropolitan area between 2 a.m. and 9 a.m. Thursday.  The strongest gusts will be felt along the coast in Brevard County. Hurricane-force winds extend outward up to 25 miles from the center and tropical-storm-force winds extend outward up to 485 miles, according to the NHC.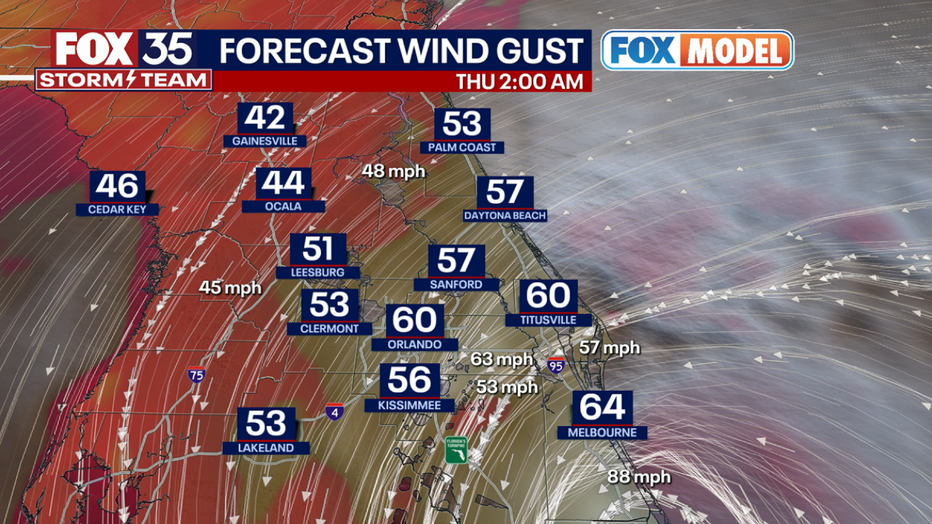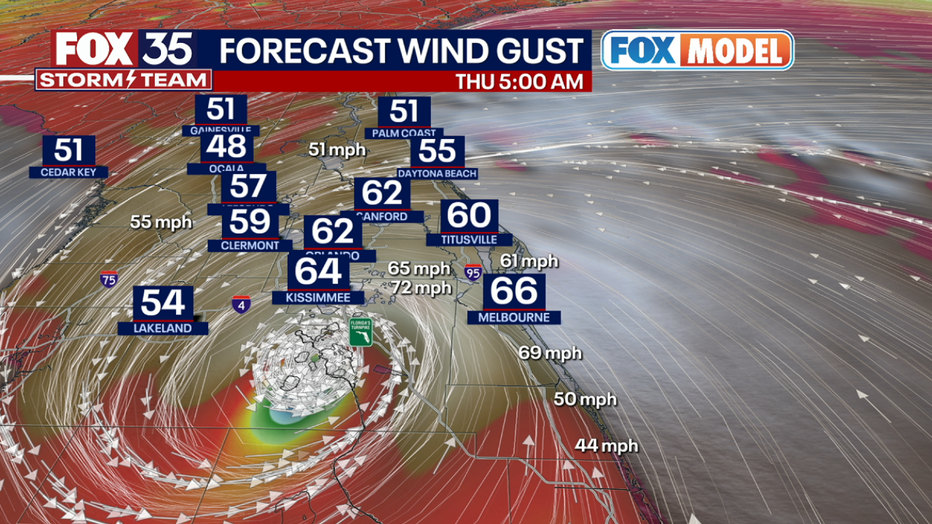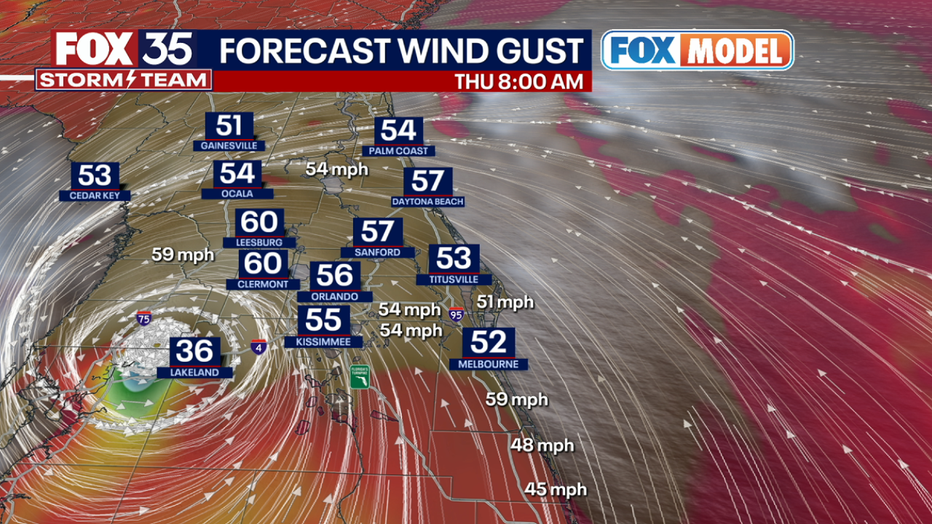 The combination of a dangerous storm surge and the tide will cause normally dry areas near the coast to be flooded by rising waters moving inland from the shoreline.  
The FOX 35 Storm Team said local impacts could include heavy rainfall, strong winds, isolated tornadoes, beach erosion and power outages.