Illinois mom gets hero's treatment for train track rescue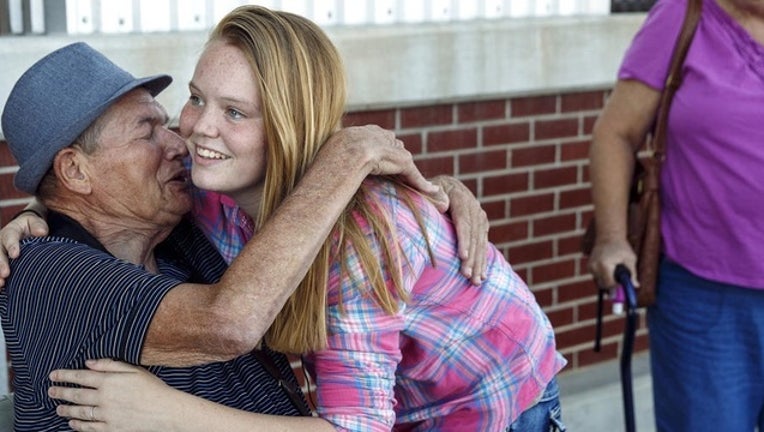 article
CHATHAM, Ill. (AP) — A young mother has been hailed a hero after she rescued a man in a wheelchair from an oncoming train in central Illinois.
Last week, 75-year-old Earl Moorman's motorized wheelchair became stuck on railroad tracks near Ashley Aldridge's home in Auburn. Aldridge, 19, heard him screaming and ran out the door as she heard the train blast its horn.
She reached him just in time, struggling at first but finally pulling Moorman from the wheelchair and carrying him to safety. Police later told Aldridge that the Amtrak train was speeding through town at 81 mph. The wheelchair was destroyed.
Moorman called Aldridge, whom he had never met before, his "guardian angel."
Aldridge, the mother of 2 toddlers, was honored Monday as a "Hometown Hero" with a supermarket shopping spree in nearby Chatham, some 210 miles southwest of Chicago.
"I'm pretty excited because we haven't been able to buy a whole bunch of food for the kids," Aldridge said at Chatham Country Market, where she grabbed $187 in free food in three minutes. "I'm glad I can finally make them real food and not macaroni and cheese all the time."
The shopping spree and other donations — free Amtrak tickets and an honorary black belt from a local martial arts school — come at a good time for Aldridge's family. Before the rescue, someone broke into their home and stole money meant for bills.