Joint city-county fire station opens in Clermont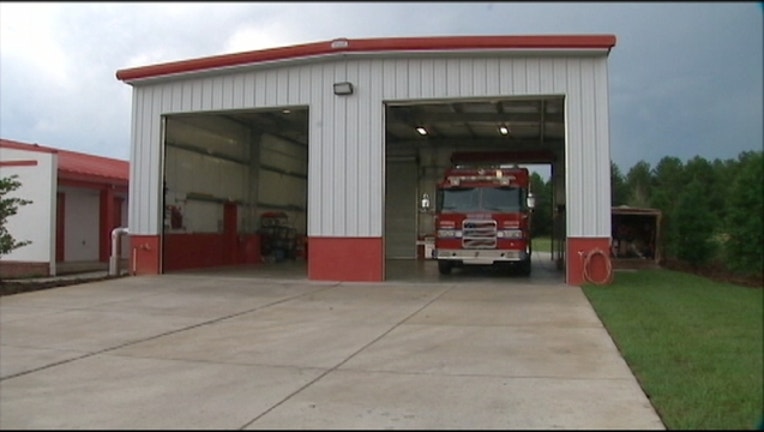 article
CLERMONT, Fla. (WOFL FOX 35) - The first joint fire station shared by Lake County and the City of Clermont has opened, and it may be used as a business model for other fire stations and services as the area booms.
The fire station on Hartle Road in Clermont offers access to Florida's Turnpike and other major developments, with service to both current and future taxpayers who may need it.
Clermont Assistant Fire Chief Kathy Johnston said, "There was concern raised if we didn't have a station there would be an issue, but since we got the station open at about the same time we annexed that's not an issue."
Proactive, because South Lake County is only expected to continue a growth boom, and like in many rural areas across the county, infrastructure and services do not exist to support the growth.
In this area, if this new $1.2 million station wasn't up and running, there would be a potentially 8 to 9 minute response time to folks who need help, Johnston added.
Lake County officials say the same:  it's a win-win-win, for the county, the city, and the taxpayer. 
 A joint station means a shared cost..600 thousand from the city and the county.   Officials tell us that shared cost means no fire fees, increased impact fees, or quests for tax increases from residents.
Johnston said, "If you have two stations you're supporting with a tax base, and now you are adding another one, that tax base may not be sufficient to support that third station."
The fire station is staffed with three city firefighters and three county firefighters on three different daily shifts.
There are two fire trucks -- one from both the city and county.   It is a partnership that is serving as a model as the county only grows larger.
"It reduces the financial impact on all the residents in the city and county and allows the departments to provide service in a timely manner rather than having to wait until the world catches up with the annexations," Johnston said.
The fire station opened its doors Friday.