Justices reject red-light camera challenges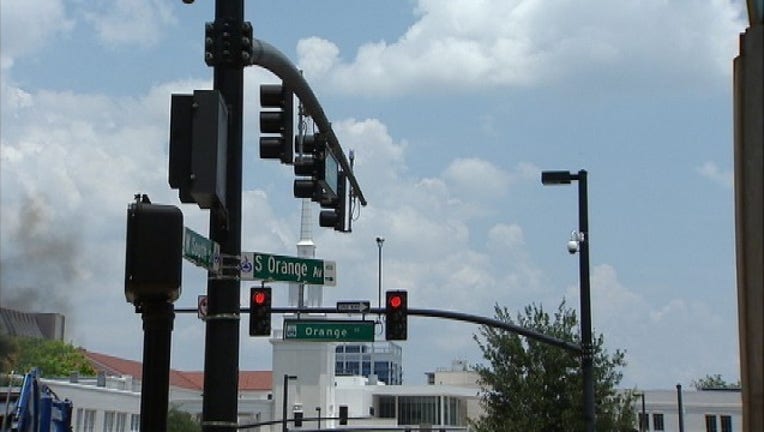 article
TALLAHASSEE, Fla. (NSF) - In a victory for local governments and red-light camera companies, the state Supreme Court on Thursday unanimously rejected a motorist's challenge to the way a South Florida city has handled potential red-light traffic violations.
The case centered on the city of Aventura, but it involved questions that have popped up in other areas of the state where motorists can be nabbed on camera for running red lights. Motorist Luis Torres Jimenez, who was ticketed in Aventura, argued that the city had given too much authority to a red-light camera company in reviewing potential violations.
But justices, upholding a decision by the 3rd District Court of Appeal, said Aventura could use a private contractor to review images --- so long as a city officer makes the ultimate decision about whether motorists are ticketed.
"The Legislature has expressly authorized local governments to allow traffic enforcement officers to issue citations for traffic infractions captured by red light cameras," said a main opinion, written by Justice Barbara Pariente and joined by Chief Justice Jorge Labarga and Justice Peggy Quince. "As part of this express authorization, the Legislature has permitted a local government's agent to review information from red light cameras for any purpose short of making the probable cause determination as to whether a traffic infraction was committed. We thus hold that (a section of state law) authorizes a local government to contract with a private third-party vendor to review and sort information from red light cameras, in accordance with written guidelines provided by the local government, before sending that information to a trained traffic enforcement officer, who determines whether probable cause exists and a citation should be issued."
Justice Charles Canady, in a concurring opinion joined by justices Ricky Polston and Alan Lawson, came to a similar conclusion.
"The statute in no way precludes a local government from contracting with a third-party vendor to provide assistance in screening images from red light cameras in any way the local government sees fit other than authorizing the vendor to issue citations," Canady wrote. "On this point, the critical issue is not the details of the relationship between the local government and the vendor. Rather, the dispositive point is that the local government conforms to the requirement that only law enforcement officers and traffic infraction enforcement officers --- rather than employees of a vendor --- may issue traffic citations."
Justice R. Fred Lewis agreed with the result but did not sign on to the opinions.
Red-light cameras have long been a controversial issue in Florida, with critics arguing that they have become a way for local governments and red-light camera companies to make money. Supporters, however, contend the cameras improve traffic safety and dissuade motorists from running red lights.
Aventura contracted with American Traffic Solutions, Inc. --- a major player in the industry --- to help in operating its red-light camera system.
After Jimenez was ticketed, a Miami-Dade County judge in 2014 overturned the citation, pointing to a decision by the 4th District Court of Appeal in a similar case in the Broward County city of Hollywood. But the 3rd District Court of Appeal in 2016 rejected the county judge's decision and urged the Supreme Court to wade into the issue.
Thursday's ruling backed the 3rd District Court of Appeal --- and another decision by the 2nd District Court of Appeal in an Oldsmar case --- while disapproving the conclusion in the Hollywood case.
Information provided by The News Service of Florida.