Lake County sheriff's campaign against speeding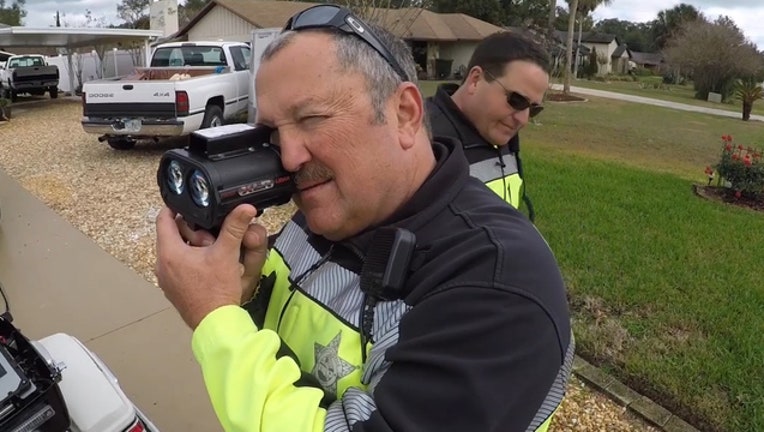 article
FRUITLAND PARK, Fla. (WOFL FOX 35) - A little girl is getting a big role in the Lake County Sheriff's Office campaign against speeding. It all started with a letter.
Amy Robertson is worried about the kids on her block. On Twin Palms Road, Amy saw it first hand.
"My nephew was hit by a car and had to be taken to the hospital by helicopter. Thank goodness he healed ok," the 9-year-old  girl wrote in the letter sent to the Sheriff's Office. "Speeders need to slow down and keep neighborhood children safe."
This letter started as a school project, "but mommy took it one step further by sending it to the officer," she added.
Less than a month later, she got a visit from Lake County sheriff's deputies.
"Amy, we got your letter that you sent to Sheriff Grinnell talking about the speeders on your road and we came by to see if we can help you with it," she read aloud.
Amy was then featured in a Lake County Sheriff's Office YouTube video. She said it was a "cool" experience.
"Usually they never let anybody get close to their motorcycles," she said.
A genuine gesture, with a lasting impression.
"I want to be an officer...so I can help people and maybe save somebody's life."
The speed limit is 25 mph in her neighborhood. Deputies said they recently cited eight speeders and plan to be out again, all because of Amy.