Lakeland police believe 4 suspects involved in drive-by shooting that wounded 11
LAKELAND, Fla. - The police chief of Lakeland said one more person showed up at a hospital after Monday's drive-by shooting, bringing the total number of victims to 11. 
Officers believe they found the vehicle that was seen on surveillance video driving by when gunshots rang out, but they're still searching for the four suspects who were inside.
The shooting happened along North Iowa Avenue near Plum Street around 3:45 p.m. Monday. 
Officers got there within one minute after receiving multiple 911 calls, the chief explained.
Suspect vehicle located after shooting 
Chief Sam Taylor said a dark blue four-door Nissan Altima – which had a temporary tag – was seen slowing near the shooting scene, with the windows rolled down. Investigators say they believe four people were inside the vehicle, but two were shooting.
Officers said the vehicle was seen speeding off after shots rang out.
"We have a high level of confidence that this is the vehicle we were looking for," Taylor said during Tuesday's press conference. "We have some very promising leads."
The police chief didn't specify where exactly investigators found the Altima, but said it was located in the west Lakeland area.
Now that they have the car, they're looking for the people who were inside. 
Victims rushed to hospitals
Three victims were found at the scene when officers arrived and were all taken to the hospital. 
Bystanders used their own vehicles to take several others to nearby hospitals. 
The 11th victim walked into Lakeland Regional Hospital Monday evening. All of the victims were male.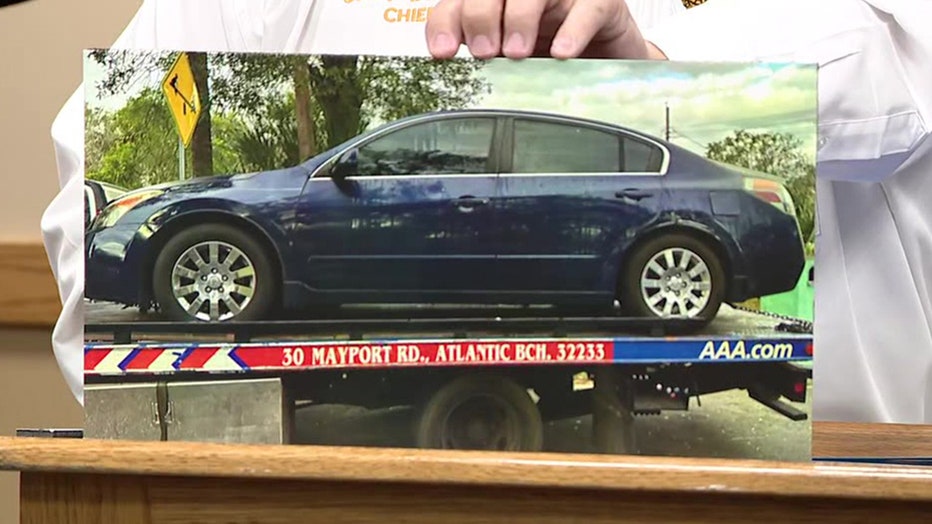 Nine victims were expected to be released from the hospital sometime Tuesday. Two others who were critically injured in the shooting will remain hospitalized, the police chief said.
One victim who was shot in the abdomen underwent surgery Monday night.
Another was shot in the face and has since been taken to Tampa General Hospital.
Police, neighbors search for answers
Chief Taylor said in his three decades with the agency, he has never worked a case like this.
"This doesn't happen in Lakeland," Chief Taylor said. "I've been here 34 years, and I can tell you I have never worked an event where this many people have been shot at one time, ever."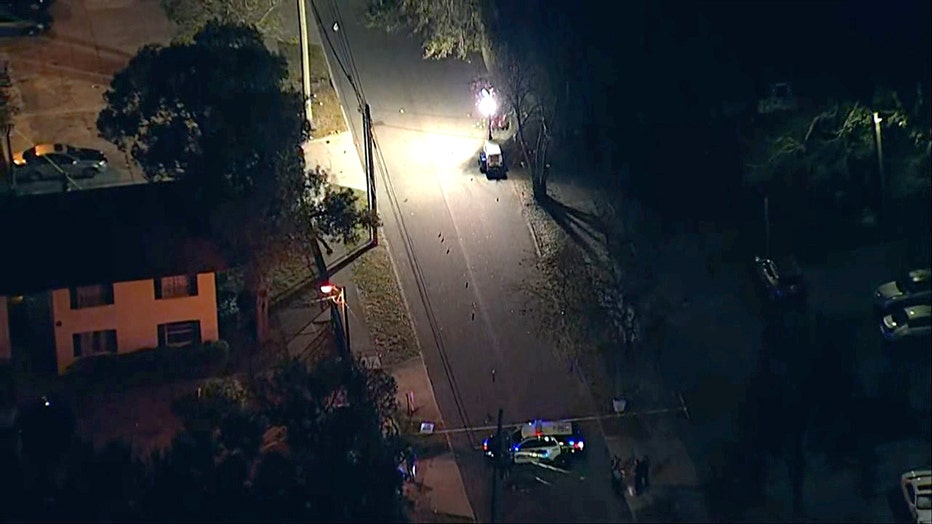 Aerial view of drive-by shooting scene on North Iowa Avenue near Plum Street 
Investigators do not believe the shooting was random. However, police said they are not sure if all victims were targeted or if some may have been caught in the crossfire.
Taylor said about 25 officers and 15 detectives responded to the shooting. 
Tina Smith, who lives in the neighborhood, shared home security footage with FOX 13, saying her children just got off the school bus before bullets started flying. In the 30-second clip, shots were heard.
"Get in the house," she said in the video. "I'll call for help."
"It just reminds you how short life is," Smith said. "Any moment can be taken from you whether you have anything to do with it or not."
Police said they found a large amount of marijuana at the scene and indicated there was possibly some type of drug sale at the time.
Reward offered
Lakeland police are offering a $5,000 reward with Heartland Crime Stoppers for information that can lead to an arrest. 
Anonymous tips can be submitted by dialing 1-800-226-8477 or heading to the website: www.heartlandcrimestoppers.com.