Lawmakers question increased tourism funding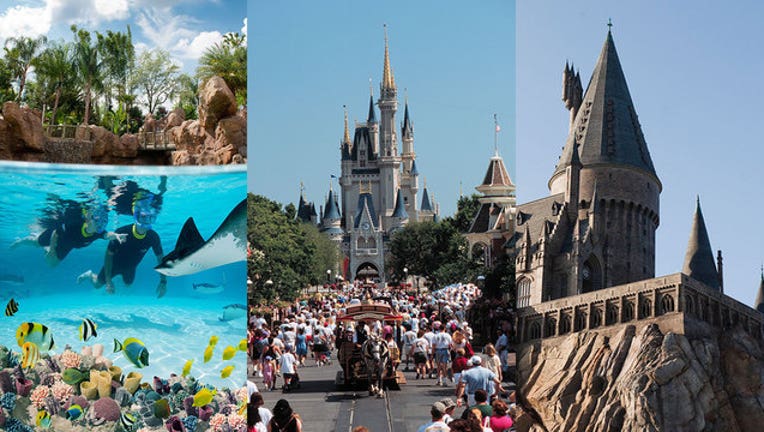 article
TALLAHASSEE, Fla. (NSF) - Gov. Rick Scott's request for lawmakers to boost tourism marketing by $24 million next year might be a tough sell in the House.
Members of the House Transportation & Tourism Appropriations Subcommittee said Wednesday that Visit Florida would have to justify the proposed increase by showing how many of the 112.3 million visitors last year, and 88.2 million so far this year, came to Florida because of the agency's marketing efforts.
"Throwing out $75 million and 112 million visitors is just not compelling," Rep. Randy Fine, R-Palm Bay, said after the meeting. "If you can show the incrementality (of marketing to tourism growth), it's easier to justify the money."
Other members of the panel questioned if the state has the money available to spend. Lawmakers provided $76 million to Visit Florida during the current fiscal year, and Scott has requested $100 million for the fiscal year that will start July 1.
"The pie is only so big, and we may actually have a budget shortfall," Rep. Bob Rommel, R-Naples, said. "So if you'd like an additional 32 percent of the money, I don't know where we're going to get it."
Visit Florida President and CEO Ken Lawson told the panel the money should be viewed as an investment, saying state economists have projected that spending by tourists accounted for $11.3 billion in state tax revenues the past fiscal year.
"By increasing the investment in us, we're able to reach out more to show the diversity of Florida, which brings more tourists here, who spend money," Lawson said.
Lawson said Florida competes against states such as California, which has $120 million for marketing. Also, while Visit Florida's spending plan for 2018 is still begin drawn, the additional money would help Florida expand its digital media reach west of the Mississippi River and further into international markets, Lawson said after the meeting.
The agency has seen it annual visitor counts grow from 87.3 million in 2011 to more than 112 million last year, an increase that Lawson attributed to lawmakers boosting Visit Florida's funding from $35 million in 2011 to $76 million.
House Speaker Richard Corcoran, R-Land O' Lakes, has argued in the past that people are driven to travel more by their personal finances than by state marketing.
But in seeking the increase for next year, Scott has pointed to the effects of Hurricane Irma. Lawmakers will consider the funding request during the legislative session that starts Jan. 9.
"You've got to let people know our beaches are open, our restaurants are open, our hotels are open, our amusement parks are open, so we keep our tourists coming because 1.4 million jobs are tied to tourism," Scott said last month.
Visit Florida put together $5 million for a post-storm marketing campaign, which the agency has credited for helping the state draw a record 27.9 million tourists between July 1 through Sept. 30, even with Irma closing the Florida Keys for most of September.

Information taken from The News Service of Florida.