Man accused of pointing gun at teens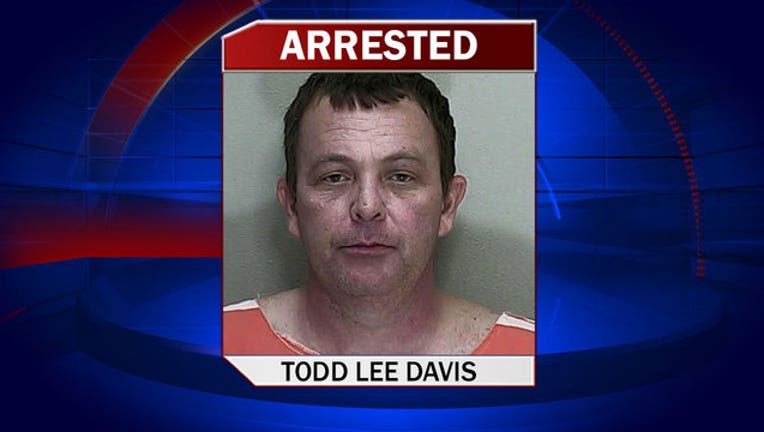 article
MARION COUNTY, Fla. (WOFL FOX 35) - A Marion County was arrested on Wednesday, accused of pointing a gun at two youths.
Todd Lee Davis, 46, is charged with two counts of aggravated assault  with a deadly weapon, two counts of battery and one counts of carrying a concealed firearm after deputies said he pointed a gun at two juveniles for ringing his doorbell.
According to the Marion County Sheriff's Office, three kids were in the area of the 5700 block of SW 89th Street, running up to houses and ringing doorbells.  A deputy said Davis had confronted two of them, a 13 and 14-year old, yelling, "Stop or I'll shoot!"   Davis allegedly grabbed the 14-year-old boy by the arm, pointed a gun at his head and asked if he was the one who rang his doorbell. When the boy said he wasn't responsible, Davis allegedly turned to a 13-year-old girl and pointed the gun at her.
The teens informed their parents of the incident. When a mother of one of the juveniles arrived at the location, she claimed she was threatened by David. 
A short time later, a deputy located Davis at Buster's Bottoms Up Bar on SW 103rd Street. After placing Davis under arrest, the deputy said Davis said he was tired of "those kids" ringing his doorbell, so he approached them.
Davis does not have a concealed  weapon permit.  He was transported to the Marion County Jail and is being held on a  $7,000 bond.